Superintendent Chris Bentzel had pledged that Christian County Public Schools would raise at least $20,000 for the 71st annual Rotary Auction. Then he added an incentive to the mix.
If the students helped the district reach that goal for the annual auction that raises money for college scholarships, he would stand up and take a pie in the face from another educational leader in the community, Dr. Alissa Young, president of Hopkinsville Community College.
On Wednesday, when the eight public elementary schools sent representatives to the auction to report their fundraising efforts, it was clear Bentzel would have to honor his pledge. The elementary schools alone had raised $19,952. So there was no doubt the county's middle and high schools would push the district's contribution to the Hopkinsville Rotary Club well over the $20,000 mark.
Bentzel wore a Hopkinsville Tigers T-shirt and a Christian County Colonels ball cap for the occasion. He joked that he was going to leave his coronavirus mask on, but pulled it off when the gathering in the Memorial Building shouted for him to take it off.
"OK, I'm ready," he said.
"My prayer today was that I could make this connect and not hit the floor," Young said before approaching Bentzel.
As pie throwing goes, the college president had a very soft touch. She lifted the whipped cream-laden pie pan with both hands and slowly made contact with Bentzel's mug. Of course, her technique ensured that every bit of pie made contact with the superintendent.
The room erupted in cheers.
Then Bentzel's young daughter stepped up and handed her dad a towel, and she also got a few cheers.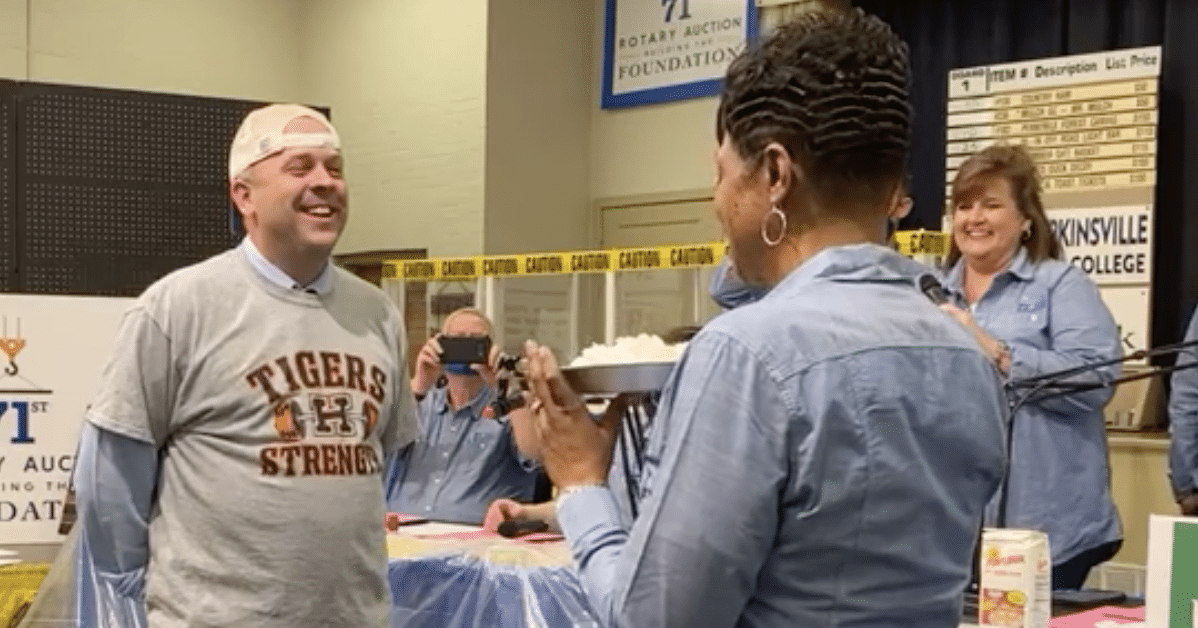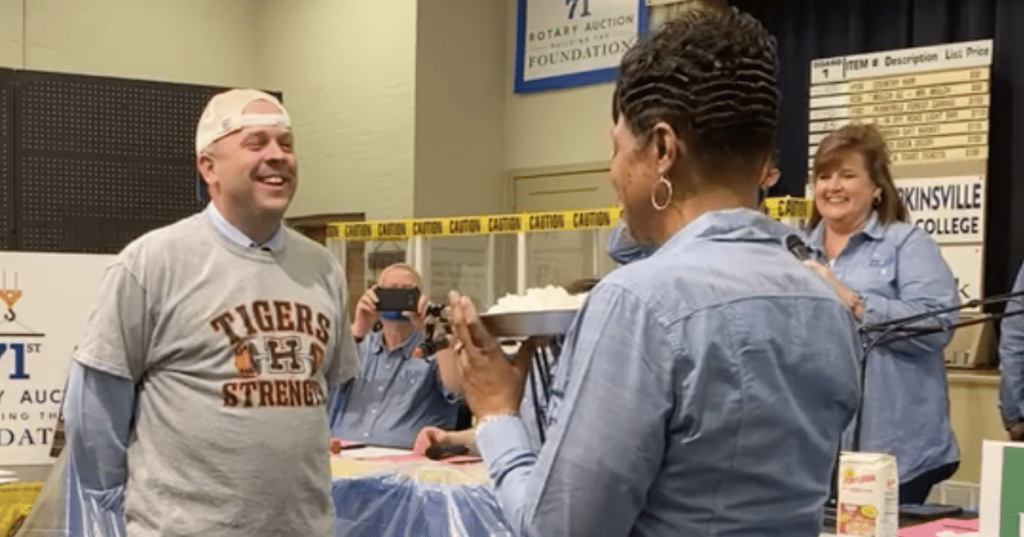 (Jennifer P. Brown is the editor and founder of Hoptown Chronicle. Reach her at editor@hoptownchronicle.org.)