Friday is the deadline to nominate a person or group for the Fannie Bronson Postell Woman of the Year Award given annually in Hopkinsville during Women's History Month in March.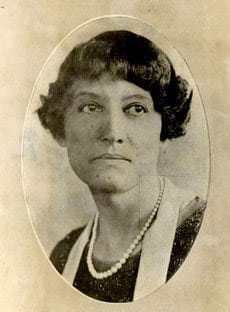 The award recognizes a woman, or group of women, "whose actions and activities affect changes in the foundation of our community," the Hopkinsville Human Rights Commissions describes in the nomination form. "The winner will exemplify outstanding community service and serves as an inspiration to others."
The award will be presented during a virtual celebration at 5 p.m. March 18. Nominations may be submitted online.
The commission organizes the local Women's History Month observance and sponsors the award, named for Postell, who was a principal in the early 1900s for Jackson Street School (which later became Booker T. Washington School) and Attucks High School. Born in 1863, she was a graduate of Berea College.
The commission's theme for Women's History Month is "Valiant Women of the Vote: Refusing to be Silenced," continuing a celebration of the 19th Amendment's passage in 1920.
Several programs and events are planned through March. Here's a list of those.
More information about the Postell award and Women's History Month is available by calling the commission at 270-887-4010.