Hopkinsville's biggest community festival — the fifth annual Summer Salute — will run from 10 a.m. to 10 p.m. Friday and Saturday downtown.
The festival revolves around several live, outdoor music events. The headliner is country musician Travis Tritt, who will perform at 7 p.m. Saturday in front of the Christian County Justice Center. Several thousand people are expected for the Tritt concert, which will also include musicians Olivia Faye and Kyle Daniel.
Everyone who attends will make their own choice about whether they should wear a mask or take other precautions in light of the surge in COVID-19 cases, Hopkinsville Parks and Recreation Superintendent Tab Brockman told Hoptown Chronicle.
"If you are not comfortable in crowds, you should not come," Brockman said.
He encouraged everyone who attends to respect those who do elect to wear a mask and try to maintain social distance from others.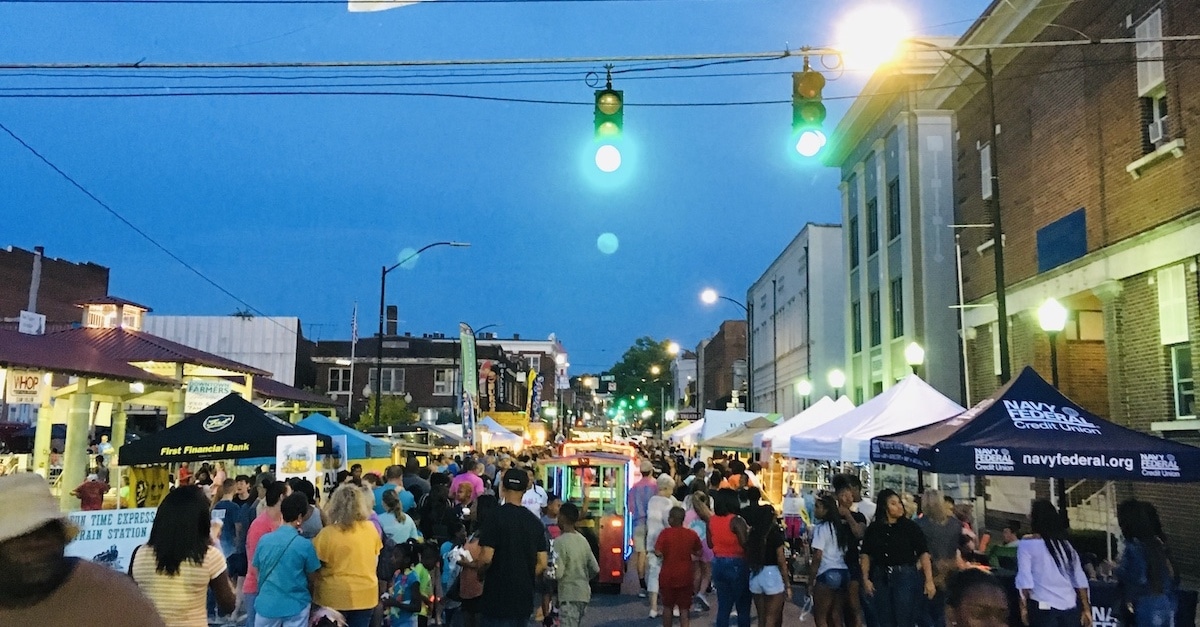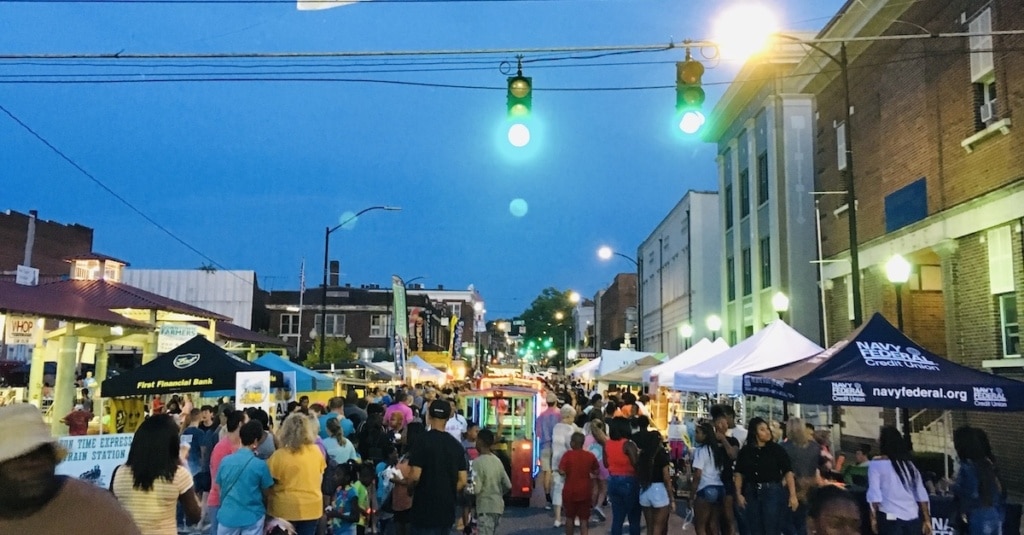 Judging from the large attendance at previous Summer Salutes, it would be difficult to maintain social distance. All of the music events are free, and more than 100 food, drink and merchandise vendors will be present.
Last year's Summer Salute was canceled because of the pandemic.
To address concerns about the coronavirus, organizers will set up extra hand sanitization stations, and some children's activities will not be offered this year, said Brockman. One example of a canceled activity is the KnockerBall game in which several participants each wear a large inflatable bubble over their torso and play with a ball on a field. But other carnival rides and a bounce house will be part of the free Kids' Zone, and Jennie Stuart Health is sponsoring the Kiddie Train that takes children and their parents on a ride around the perimeter of the festival. There will be a petting zoo. 
Anyone who feels sick should not attend, organizers said. Festival-goers are encouraged to wear a mask when they are not eating, "if they are comfortable doing so," the news release states.
People who are infected with the coronavirus but don't yet have symptoms can spread the virus to others, health experts warn. The potential for asymptomatic spread of the highly contagious delta variant is greater in communities with high numbers of COVID-19 cases and lower vaccination rates — both of which currently apply to Christian County.
"We understand that having a good time is everyone's goal at Summer Salute," Brockman said in the release. "We want that fun to continue as the focus of the event this year, but we also ask everyone's cooperation in respecting the various steps and precaution that each festival-goer takes in response to their own COVID safety. The festival is obviously an outdoors event, but if COVID makes you uncomfortable in a crowd, stay home this year."
The Centers for Disease Control and Prevention says everyone, including people who are fully vaccinated, should wear a mask in crowded outdoor settings. 
Friday's music at Founders Square includes:
Clayton Q, 11:30 a.m. to 2:30 p.m.

Live/Wire, 3 to 4:30 p.m

The Jimmy Church Band, 6 to 10 p.m.

Saturday's music at Founders Square includes:
101st Division Air Assault Rock Band, 11:30 a.m. to 1:30 p.m.

Ethan Torsak Band, 1:30 to 3:30 p.m.

Country Twang Band, 3:30 to 6:30 p.m.

Beginning at 5 p.m. Thursday, the festival will affect traffic patterns through downtown. Ninth Street will be closed from Main Street to the Seventh Street split. Bethel Street will be closed between Seventh to 10th streets. One lane of Main Street will be closed between Seventh to Ninth streets, while Seventh Street will remain open throughout the festival for downtown traffic flow. The streets will reopen by 4 a.m. Sunday.
More information about the festival schedule and sponsors is available on the Summer Salute website.