Christian County continues to set records for the number of new coronavirus cases.
Christian County health officials on Thursday confirmed 1,108 new cases of COVID-19, pushing the county's incidence rate to 224.6 — an all-time high for the third week in a row. Last week, the rate was 202.7.
It's the most cases ever confirmed in one week and it is still almost certainly an underrepresentation since the count doesn't include any positive cases confirmed by in-home testing.
Of the cases confirmed, 285 — or nearly 26% — were among individuals 18 and younger, said health department spokeswoman Cloie Rager. It's a trend mirrored statewide and nationally.
Due to an increased demand for services and the high volume of new cases, the health department was unable to provide statistics for breakthrough cases, Rager said. From Dec. 22 to Jan. 13, approximately 23% of infections were among vaccinated individuals. However, these cases are typically less severe, according to health experts, who say getting a vaccine and booster shot remains the best way to protect against serious illness from the virus.
The report was the first from the health department since Jan. 13, when 1,000 new cases were confirmed.
Isolation and quarantine recommendations have recently evolved.
Have you contracted or been exposed to COVID-19? Here's how long you should isolate yourself from others.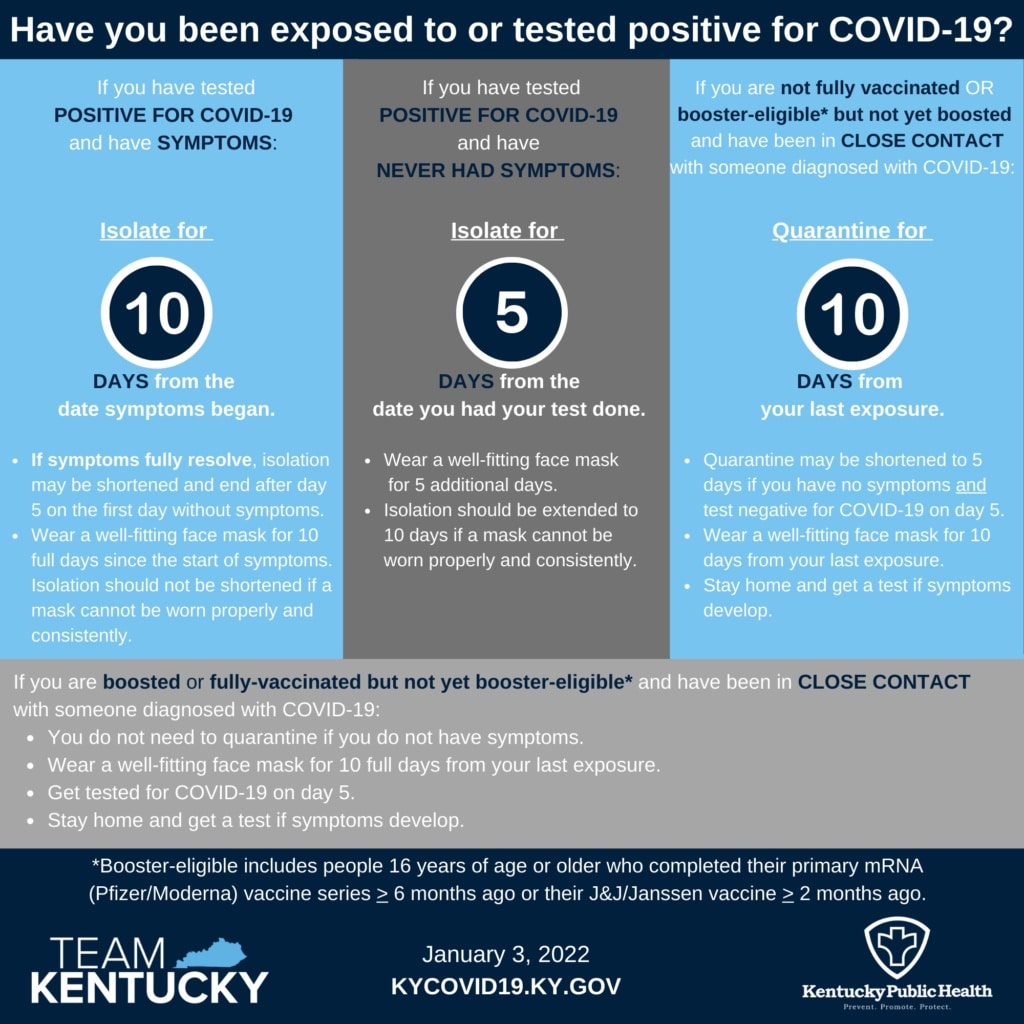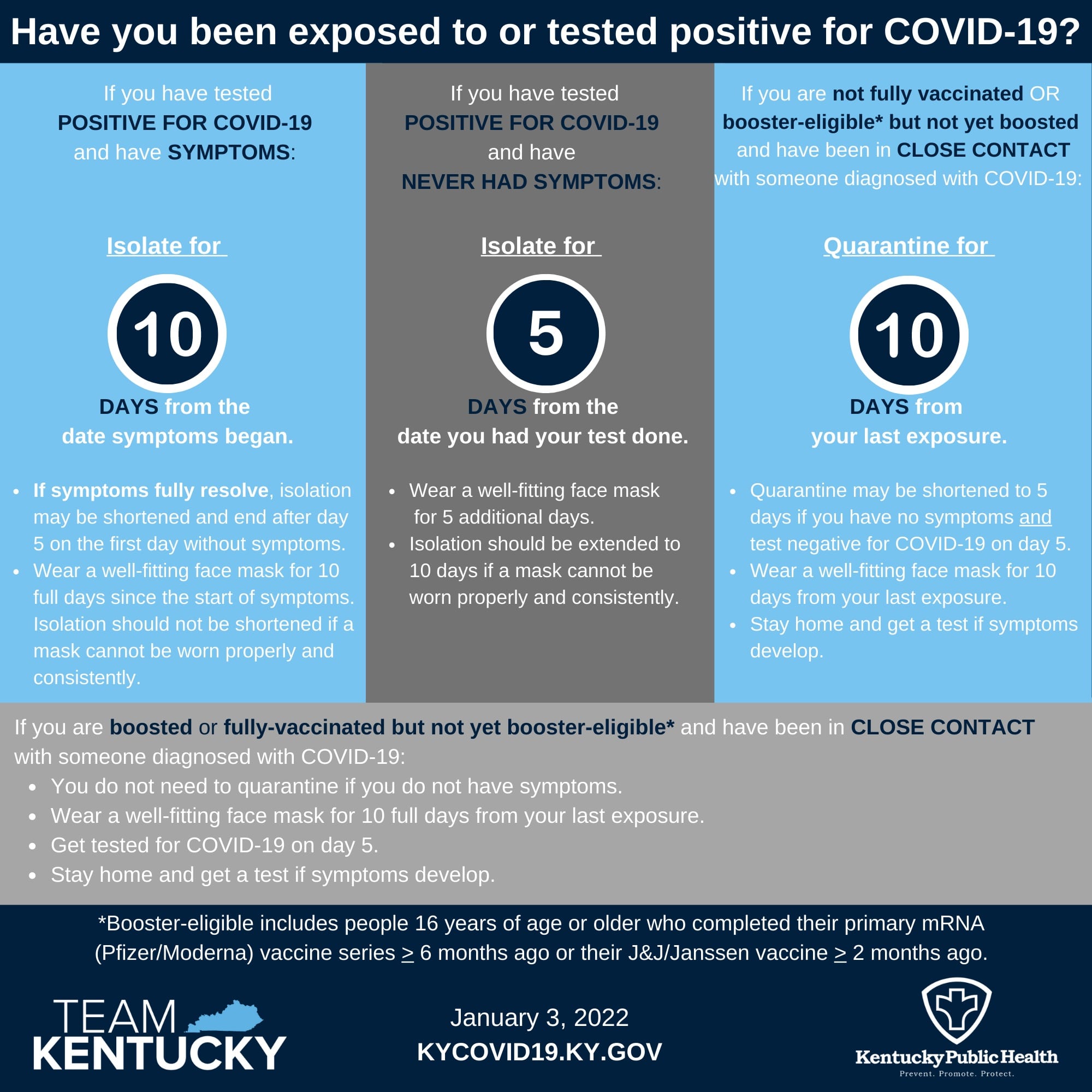 If you think you've contracted COVID-19, the health department offers testing Monday through Thursday. But you should isolate while you wait for your results.
The Christian County Health Department offers free, drive-thru COVID-19 testing from 7:45 a.m. to noon and 12:30 p.m. Monday through Thursday at its Canton Street headquarters. Appointments are not required.
The health department provides polymerase chain reaction (PCR) tests, for which results are provided in 48 to 72 hours.
Americans can also get up to four free, at-home rapid antigen tests by ordering them from the federal government at covidtests.gov.