The Fabulous Equinox was not finished raising money for tornado relief when the musicians wrapped up a concert that brought in $10,000 Saturday night at the Alhambra Theatre.
Next they headed to Edgewood Baptist Church and played for all three of the Hopkinsville congregation's Sunday services. The church offered to take up a collection to cover some of the group's travel expenses, said Kaleb Bales, Edgewood's minister of music and media.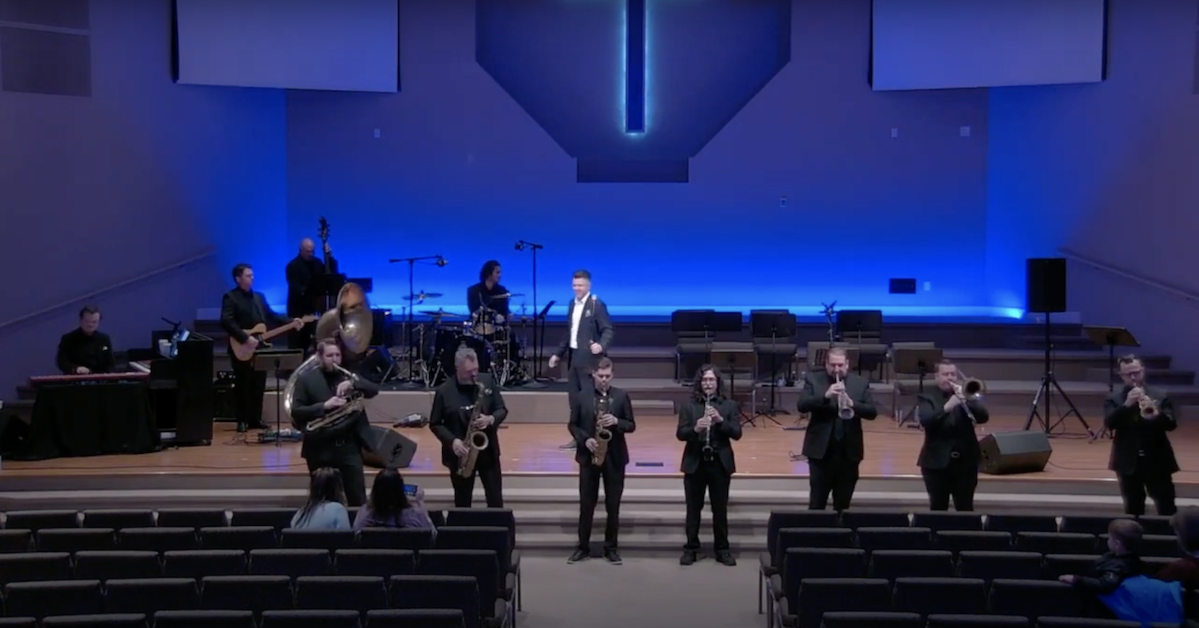 But the members of the Savannah, Georgia-based orchestra declined the offer and instead asked the church to take up donations for more tornado relief, Bales told Hoptown Chronicle.
By the end of the third service, the worshippers had pitched in nearly $5,000.
"They were extremely easy-going and gracious," Bales said of the orchestra's members.
Orchestra leader Jeremy Davis and lead vocalist Clay Johnson had contacted the Pennyroyal Arts Council and offered to give the benefit concert to help tornado victims. After those plans were set, Johnson, who is studying for a master's degree in theology, said he wanted to also have a church appearance while they were in Hopkinsville. The arts council helped connect Johnson with Edgewood Baptist.
Margaret Prim, the arts council's executive director, said several people who saw the Fabulous Equinox on Saturday also went to the church on Sunday. She was among those who went to the early service at 8:15 a.m. The orchestra entered the church playing "When the Saints Go Marching In," said Prim.
Edgewood was already helping people affected by the tornadoes that hit several Western Kentucky communities, including Pembroke and South Christian on Dec. 10-11 and the one that struck Hopkinsville on New Year's Day. Through that work, the church was aware of several people who need assistance, and some of the money raised by the Fabulous Equinox offering will go toward those individuals, said Edgewood administrative assistant Jamie Fuller.
In addition, Edgewood is helping Mount Olive Baptist Church on Fourth Street, said Fuller. The New Year's Day tornado tore part of the roof from Mount Olive.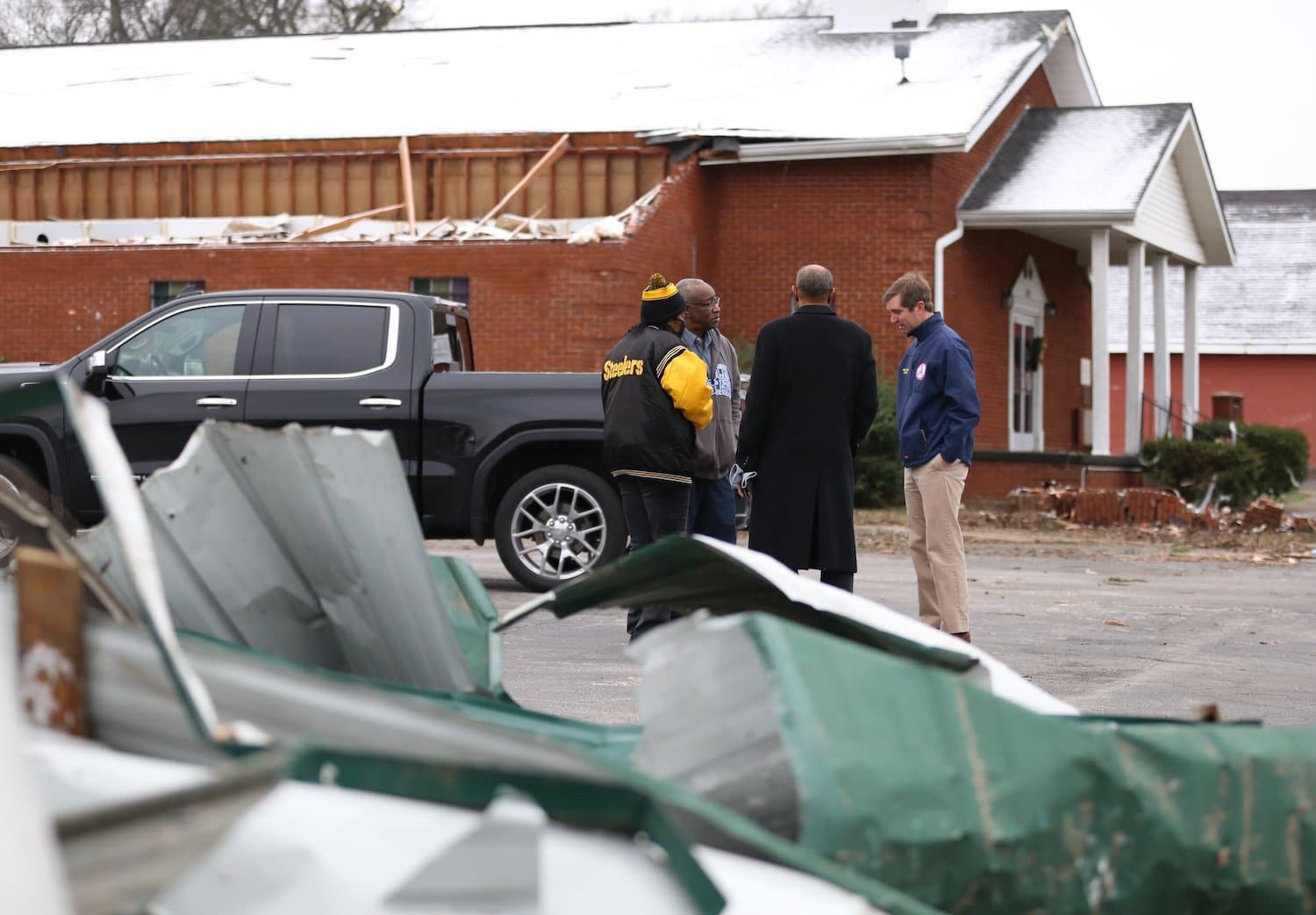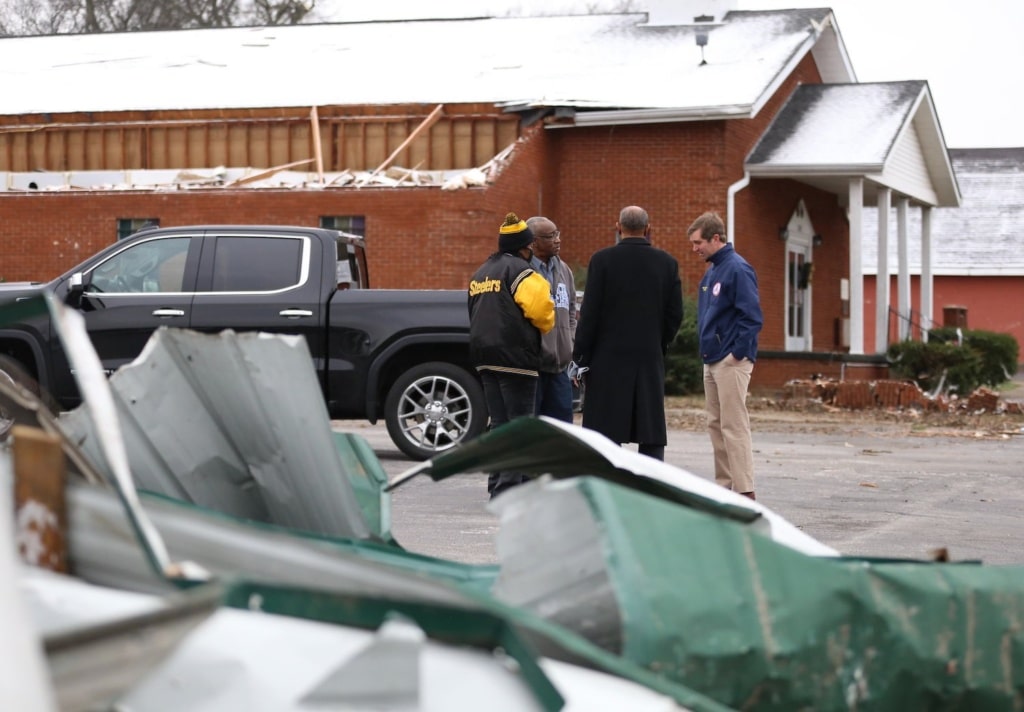 The $10,000 raised at the Alhambra concert is being divided between two relief programs — Gift Cards for Compassion, an effort of the Christian County Chamber of Commerce and other local groups, and the Tornado Relief Fund, organized by Kentucky Sports Radio and the Kentucky Chamber Foundation.