(Editor Note: At the request of Hoptown Chronicle, Charles Turner wrote this article to highlight the mission and history of the Jeffers Bend Environmental Center.)
I am hoping this communication will better inform you, the public, about the Jeffers Bend Environmental Center here in Hopkinsville.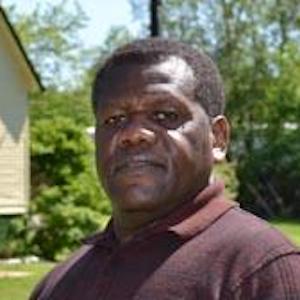 Let's start with the quote from some saying, "Jeffers Bend is the best-kept secret in Hopkinsville". Well, through this letter, I and the 35 members of Jeffers Bend Steering Committee hope to change that perception.
First, a note for clarity. Where is Jeffers Bend?
Jeffers Bend Environmental Center is at 1170 Metcalfe Lane, off U.S. 41 North, here in Hopkinsville. The center is located on 56 acres of land leased from Hopkinsville Water Environmental Authority since 1997.
Why the name Jeffers Bend?
Jeffers Bend is named in honor and memory of Sherrill L. Jeffers, the first woman to be elected mayor of Hopkinsville, serving from 1982-1987. As mayor, she was a strong advocate for environmental education through city government and Pride Inc. She died in May 1997.
An often-asked question is, "Why should I and others in the community care about Jeffers Bend?"
Well, those that know and support Jeffers Bend see the regional facility as enhancing the quality of life for citizens of Western Kentucky by offering diverse opportunities for educational, biological, environmental, historical and recreational activities by:
Providing another opportunity for tourists to visit Hopkinsville and Western Kentucky, particularly to see the Botanical Garden.
Providing educational opportunities to reach at-risk students and offer them hands-on experiences, while at the same time, enhancing self-esteem.
Serving as an extension of classroom activities for teachers and students as they learn together.
The following improvement projects and annual events have been accomplished in the development of the center:
Constructed four 16×20-foot wooden buildings for classroom activities and to provide hands-on instruction in environmental education for 800-plus K-12 students each year since 2001.
Constructed three-plus miles of nature trails for young people and adults.
Constructed a one-acre lake for Take Kids Fishing Day, canoeing and environmental education activities.
Constructed a bird observatory that includes a Little Free Library.
Hopkinsville Optimist Club constructed a pavilion on Metcalfe Lane for community activities.
Installed a botanical garden in 2017 to showcase common and unique plants in Kentucky.
Established a water feature at the bird observatory in 2017.
Established and maintain numerous gardens of annual and perennial plants.
Established the Jeffers Bend Patio in 2017 with inscripted red brick and graystone identifying supporters and showing honor to various individuals.
Repaired the roof and made other extensive internal and external repairs to convert the 1897 house into the Jeffers Bend Welcome Center.
Jeffers Bend has also hosted numerous community events, including the Water Festival, Take Kids Fishing Day, Naturefest, the Torchlight Tales with the Bell Witch Story and Christmas at the Bend.
The continued growth and successful development of Jeffers Bend have depended upon the following partners:
Army Corps of Engineers
Atmos Energy
Christian County Conservation District
Christian County Fiscal Court
Christian County Jail
Christian County Master Gardeners
City of Hopkinsville
First United Methodist Church
Governor's Office of Ag Policy
Honorable Order of Kentucky Colonels
Hopkinsville Electric System
Hopkinsville Water Environmental Authority
Jeffers Bend Steering Committee
North Fork of Little River Committee
Pennyrile Area Development District
Pennyrile Resources Conservation and Development (RC&D) Area Council Inc.
Planters Bank
State and Federal Agencies
United Southern Bank
Virginia Street Baptist Church
USDA — Natural Resources Conservation Service
Walmart Foundation
Walmart Supercenter
Walmart Distribution Center
In an ongoing effort to raise funds for Jeffers Bend, the Pennyrile RC&D Area Council Inc. and the Jeffers Bend Steering Committee held the Benefit for the Bend dinner and silent auction as a fundraiser on June 19. Local corporations, businesses, civic organizations and individuasl came together to raise more $15,000 for special projects, events, and ongoing operations at the center.
For more information about Jeffers Bend, call 270-885-5600 or send an email to turner1224@gmail.com.