Men2Be, a mentoring program for boys ages 8 to 18, is making plans and seeking support for the Hopkinsville Night With The Stars Fundraiser Gala on Aug. 6 at the James E. Bruce Convention Center. The black-tie event will feature "great food and a live band, Trez Bell Music," said organizer LaDessa Lewis.
The second annual gala will highlight 20 "distinguished workers" whose vision and service has a significant impact on the community.
"The gala also exposes our mentees to various distinguished professions that will lead to honest, noble and successful lives and careers," Lewis said in an email to Hoptown Chronicle.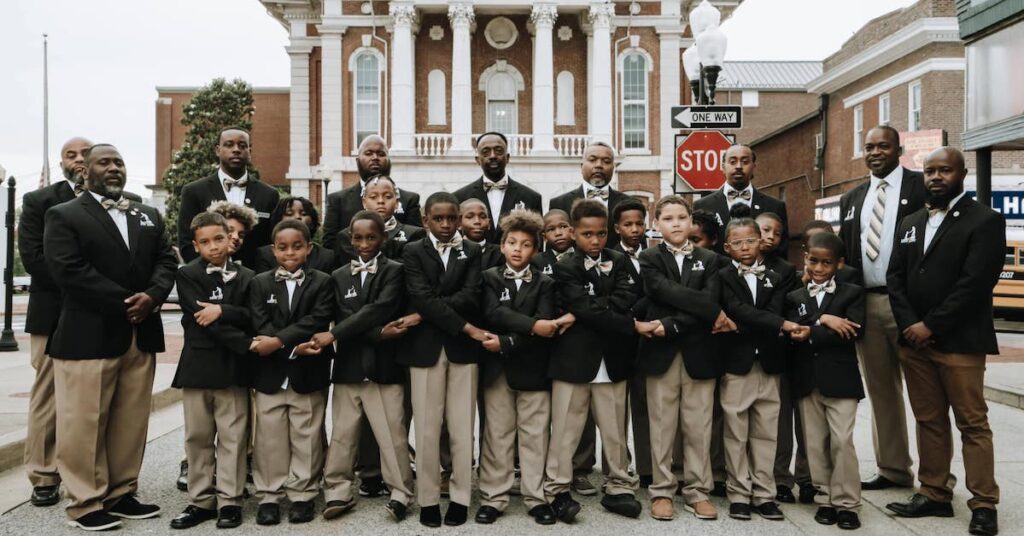 "Last year, we were fortunate to receive support from government officials, community leaders and business owners from across our community. It not only raised awareness of Men2Be Inc., but the gala was a huge success. It generated excitement and further highlighted the need for a program of this nature in our community," she said.
The headline sponsors for the gala are Gamble Funeral Home, EDC Financial and Wealth Builders. Additional sponsorships are available for businesses, individuals and groups interested in helping.
Eric Coleman, a Pembroke native with EDC Financial and Wealth Builders, will be the keynote speaker.
Men2Be currently has 68 members. They meet twice a month with one meeting usually devoted to a recreational activity and another focused on character-building.
"Our character-building meeting teaches social and emotional wellness, discipline, manners, chivalry and everyday life skills," said Lewis.
The members have gone on fishing trips. to see the Harlem Globetrotters and to a Black rodeo at Lebanon, Tennessee. They also learned about workforce options during a trip to Hopkinsville Community College.
Tickets for the gala are available at The Car Spa, 712 N. Main St., and Fade Masters, 2518 Fort Campbell Blvd. — or on Eventbrite. Additional information about gala sponsorships is available by contacting Men2Be leaders at men2beinc20@gmail.com