The winter storm moving into Kentucky is expected to produce one-quarter to one-half inch of ice on roads and other surfaces in the Hopkinsville area, the National Weather Service reported late Thursday morning.
"We're starting to get icing throughout Christian County," Randy Graham, the county's emergency manager, told Hoptown Chronicle shortly before 1 p.m.
The region is under an ice storm warning until 6 a.m. Friday.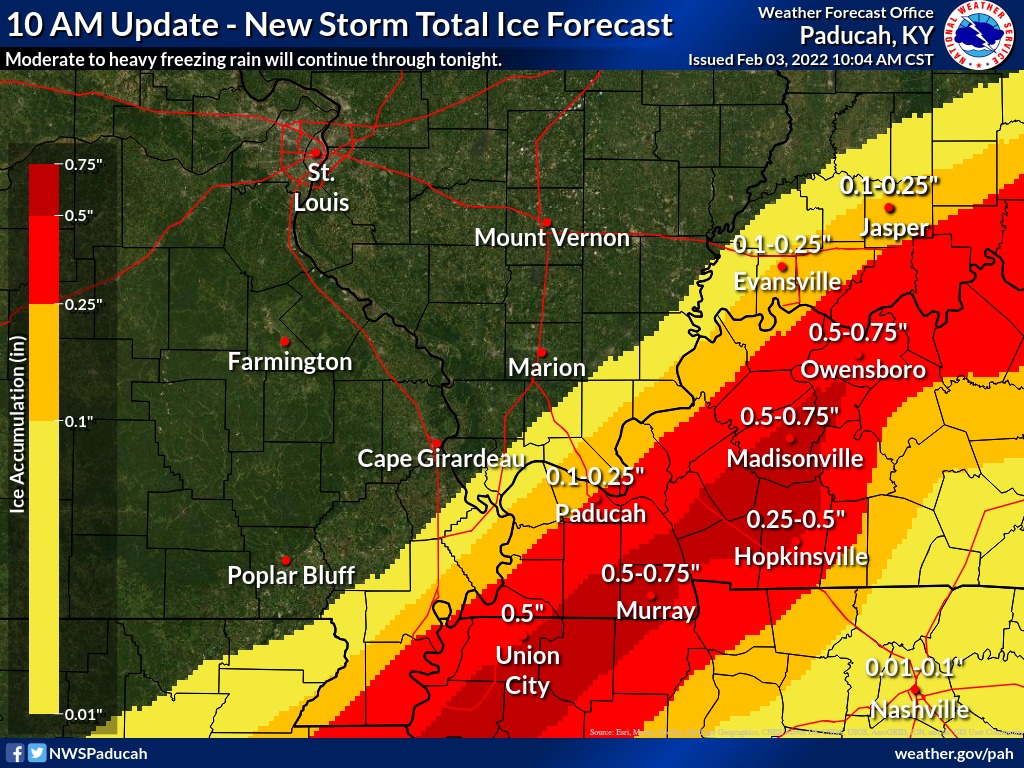 The amount of precipitation predicted, along with the possibility of gusting winds in the evening, could bring down power lines as ice coats surfaces. Utility workers have been preparing for potential outages, both Hopkinsville Electric and Pennyrile Electric said in social media posts.
Pennyrile Electric reported outages Thursday morning in Trigg County near the Lyon County line.
Gov. Andy Beshear provided a late-morning briefing on the storm and said state officials were hearing reports of trees down in several Western Kentucky counties, including Caldwell, Trigg and Christian counties.
Trees and limbs were down in northern Christian County along Dawson Springs Road, said Graham.
Kentucky Transportation Secretary Jim Gray urged Kentuckians to stay off the roads, especially later today and tonight when the freezing rain intensifies.
"Freezing rain is hard to detect with the eye," said Gray.
State highway crews were applying salt to roads where conditions were favorable, he said. Salt has a diminishing effect on ice as temperatures fall well below the freezing mark.
The temperature in Hopkinsville was 31 degrees at 1 p.m. Thursday, according to the Kentucky Mesonet station in Hopkinsville.
The NWS forecast says the overnight low will be 21 degrees. The high temperature Friday will be in the upper-20s, while wind chill temperatures both nights will be in the single digits.