The 54th edition of the Round Table Literary Journal has been completed and plans are being made for a video presentation of several contributors to the Hopkinsville Community College publication.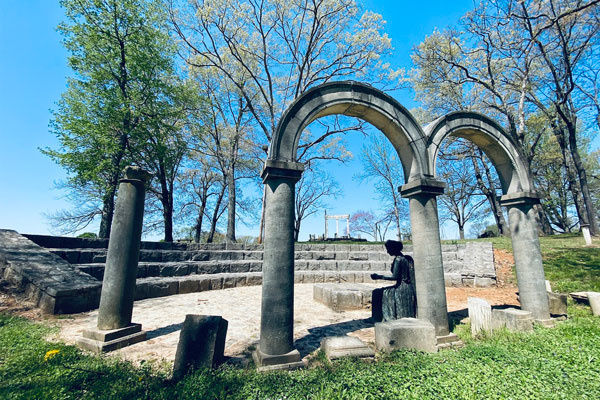 "Traditionally, an awards and journal unveiling ceremony is held on campus at the Round Table Park," HCC spokeswoman Rena Young said in a news release. "However, due to COVID-19 restrictions, this year's ceremony was canceled."
Assistant Professor of English Caitlin Chester said contributors will be asked to send videos showing them reading excerpts from their writing. A compilation will be shared with the public later.
Chester and fellow English faculty member Elizabeth Burton are faculty sponsors of the Round Table. The editorial staff included Ashley Chappell, Dharma Gill, Meghan Hershey, Christina Mamori and Stefan P'Pool Jr.
The journal includes poetry, prose and artwork from 105 contributors from the Pennyrile region, other areas of the United States, Canada and Italy.
Among the honors for the 2020 Round Table is the Frances Thomas Memorial Flash Fiction Award. The honorees are Hege Lepri, first; Kristin Kozlowski, second ,and Douglas MacDonald, third. Lepri's story, "A Move," is included the journal.
Thomas was the first faculty adviser to the Round Table and worked for several years to develop the Round Table Literary Park at HCC. Thomas died in 2012.