This column is the second in a four-part holiday series presented by Hoptown Chronicle.
When I was first asked for a Christmas story, I wondered what favorite Christmas memory I could share that stood out in my mind. I realized after going through my mental folders, that what made our Christmases special wasn't one particular gift or one big moment. It was an amalgamation, a collection of traditions, memories, remembrances, and years of love and security that made up a blessed childhood.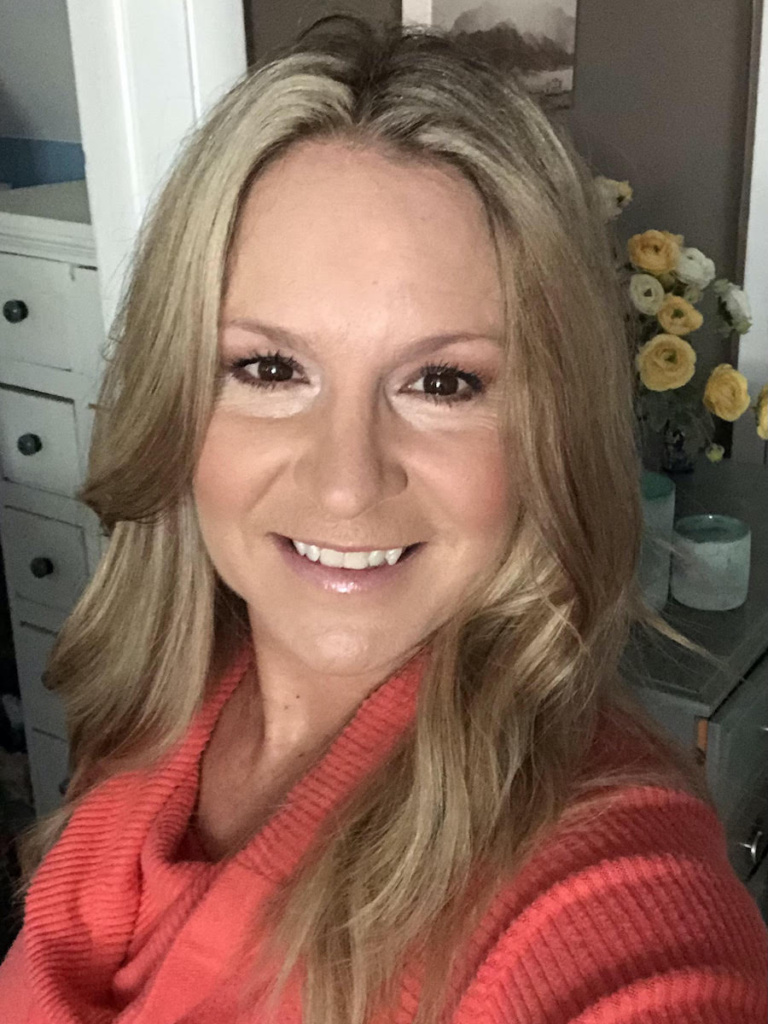 Growing up in the small town of Adams, Tennessee, my brother and I were raised in a single-wide trailer, nestled between our paternal grandmother on one side and a great uncle on the other. Like most children, we were oblivious to the daily sacrifices our parents and loved ones made to ensure we were happy and healthy. We had many blessings that didn't become apparent to us until adulthood.
My parents couldn't conceive, so I was adopted a few years after they married. As they told it, they were asked at the time of applying for a child if they preferred a boy or a girl. My parents promptly replied that they wanted to be surprised; just as though they had waited to find out the sex of their own baby until delivery. After months of waiting, they received a phone call that their baby had arrived. Mom always said she became a happily crying, nervous wreck when that call arrived. Daddy was just as excited and was the first to lay eyes on their new daughter. He grinned when he pulled the blanket back, touched my face and said, "I'm going to kiss that button nose."
Since they already knew they wanted another child, they promptly put in another adoption application. However, as the next baby would be their last, they requested a boy. A sweet, curly haired baby boy with huge blue eyes joined our family nearly four years later.
We were an unpretentious lot. I ended up loving the outdoors, playing football, hiking through nearby woods, digging in the dirt and turned into a full-fledged tomboy, to my mother's (and grandmother's) dismay. Dolls were destroyed in spectacular fashion when my brother and I would run them over in bicycle races or blow them up with firecrackers. Occasionally they became victims of Matchbox car crashes. The possibilities were endless.
The holidays began for our family when the Sears catalog was mailed. After supper, we would pile onto the couch and turn each page to see what eye-popping toys they had to offer. John, my brother, would dog-ear pages of remote-controlled cars, action figures and games. My choices would sometimes mirror his, though my attentions eventually turned to things more appropriate to a young girl, to my grandmother's relief. Ironic, considering she was the person I was emulating, and there was nothing prim or proper about her. Don't misunderstand, she was certainly a lady; but she simply was "Nanny" to us. Nanny would laughingly crawl around on the floor on her hands and knees with children on her back. She loved the outdoors, had a huge garden and pitched on the local men's softball team when she was younger. She was no Mary Poppins, she was Wonder Woman!
When I was 12, we moved into a home only a block down the street, built in the early 1900s. The former owners were in their late 70s, with no interest in renovation. The house came with dark brown shag carpet, a small cellar and a wood stove. There was more to it, but as a child, these things were integral to those long, cold winters, for multiple reasons. As the days to Christmas ticked by, our home would be filled with scents of cinnamon, cedar, clove and a woodstove. Daddy would chop the wood in our backyard, his nose red, breath coming out in gasps of steam in the winter's frigid grip. After the wood was split and chopped, he would hand each log down through the cellar door to our waiting hands, where we would stack it in the corner for future use. The cellar was as frigid as the outdoors, so we would always bundle up in huge coats and gloves, otherwise the wood would splinter into our numb fingers.
Once the wood was safely stowed away, Daddy would get a nice fire going to heat the house. While our house did have electric heat, it was old, so its insulation and windows did not keep us as toasty as we would have liked. The wood stove provided a lovely, warm heat, with holiday scents of cedar and pine. It also served as entertainment when combined with dry weather and shaggy carpet. When night would fall, John and I would put on a pair of long knee socks (likely Daddy's), scooting our feet along that carpet and shrieking with laughter while shocking each other. Static electricity would arc out of our fingertips, popping in a bluish white light in the dark and causing us to run around jerkily to avoid the sting.
Our immediate family always gathered on Christmas Eve. My aunts and grandmother could not drive, so Daddy would round them up, along with their presents and casseroles, and bring them to our house. We always had plenty to eat for Christmas dinner, but I favored the country ham and biscuits that Mom made. Dad loved the eggnog. He rarely drank any sort of alcohol, but he did enjoy a tablespoon of whiskey in his Christmas dessert drink. I remember him opening the bottle, inhaling the rich scent of wood and spirits, and then smiling. Daddy's smile would light up a room. He would then pour an exact teaspoon to sample, licking his lips, giggling and making exaggerated smacking noises before adding a tablespoon to his glass. I always enjoyed watching Daddy's eggnog tradition, as that was as much a part of Christmas to me as Santa was for other kids.
After eating, we would all gather in the living room to open presents. John and I were called upon to "play Santa." The adults would sit in a circle, on the couch, in chairs or stools, while John and I passed out presents. The presents were wrapped in various papers, some bright and colorful, others somber and elegant. The presents would pile up for each person, and we would watch excitedly as our own grew, as well. Daddy always had his camera ready, taking photos while everyone else opened their gifts, his smile growing bigger with each present. He would only open his own once he had snapped that final photo of the family he loved so much.
The blessings given to us were not monetary. I was blessed to have a mother and father that loved me as their own child; a brother that I'm still as close to today as I was growing up; a grandmother with grit, who taught me how to be strong and independent; and the ability to recognize that true blessings can never be bought, traded or sold.
(Merry Beth Tomaszewski is a native of Adams, Tennessee. She moved to Christian County with her husband, Paul, in 2008 to start MB Roland Distillery. She currently serves as chair of the Hopkinsville-Christian County Convention and Visitors Bureau.)