The first Memorial Day I can remember I was 3. My sister Pamela's Girl Scout troop was supposed to march in the parade and they wanted to do something special to make the group stand out. It was Pamela's idea that I be enlisted to represent their emblem, the wild rose.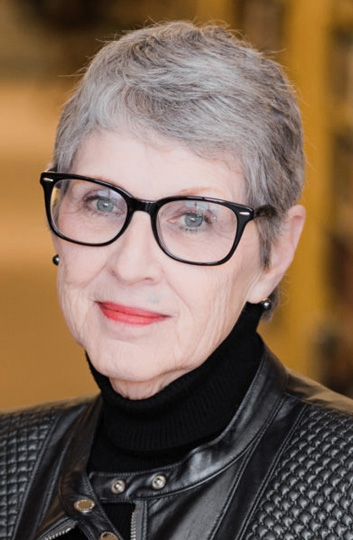 The girls swaddled me in pink crepe paper from my knees clear up to my chin and made me sit in a wagon they pulled all the way up Main Street until we got to the firehouse. The edges of the layered crepe paper were fluted to resemble petals, and pink satin ribbons were braided into my hair. Somewhere in my mother's stash of pictures, there used to be a snapshot of me, frowning at the camera and tugging at the scratchy paper, wrapped so tight around my throat it nearly choked me.
Next to me, Pamela and one of her cohorts are grinning triumphantly at their unique mascot. If I had not had to hold on to the sides of the wagon to keep from falling out, I probably would have smacked them.
As I got a little older, the holiday was something to celebrate with my own friends. The whole weekend before Memorial Day, kids decorated their bikes with red, white and blue streamers. A clothespin could be used to clip a playing card just right, so it would flutter through the spokes and make a tat-tat-tat noise.
In my hometown, kids were always the last part of the parade, following the bands, the soldiers, the fire trucks and the floats. By the time they pedaled down Main Street, everyone else was already at the VFW Hall, crowding around the podium for speeches or lining up for ice cream and lemonade.
World War II and Korea were the focus of every Memorial Day until I was in college. By then, the Vietnam War was heating up. It was not long before kids I knew in high school had their names engraved on the local monument. Charles Schultz and Richard Herold were added to the list. As I write their names, I recall Charlie's bright red hair and scholarly demeanor. And who could forget Rich, the best tenor Metuchen's a cappella choir ever had?
Shortly before I moved to Kentucky, a committee got together to raise money to refurbish Memorial Park in Metuchen. A local architect created a plan, and a contractor kicked in time and materials to create a wall of names of those who died in World War I, II, Vietnam and Korea. The park has been transformed into an outdoor meditation space. An arbor of trees creates a lush, green umbrella over a network of curving paths. On a day like today, visitors can feel the crunch of the gravel under their feet and admire lacy patches of sky as leaves flutter in the gentle breezes of late spring.
Pamela still lives in my hometown, a short walk to Memorial Park. She tells me the parade tradition continues to this day. Last year and this, because of COVID, it is a rolling parade that can be viewed in person or on social media. In 2020, it got 6,000 views on Facebook. A few new ideas are being added for 2021, including a poster contest. The finalists will be printed and displayed in windows on Main Street.
Downtown, where the railroad trestle spans Main Street, a Revolutionary War cemetery nestles next to the tracks. On the corner of Main and Woodbridge, right by the steps leading to the old depot, is a monument to those from New Jersey who lost their lives in the September 11 attacks on the World Trade Center.
As always, there will be speeches and lemonade and the traditional parade on May 31. Perhaps the townspeople will wonder if there is room to plant more trees in Memorial Park, commemorating those who died in Iraq and Afghanistan. And what of the wars of the present, at home and abroad?
Reminiscences of holidays in hometowns could tempt one to long for simpler times and the comfy delusion of the good old days. But the reality is that war is always with us. Sometimes it leads the parade; other times it lurks in the shadows, but it always makes a stop on Main Street. The signs are there; you just have to pay attention.