The Odd Fellows Building at the corner of Ninth and Virginia streets was constructed in 1902 and had extensive renovation work to save the structure just before its centennial anniversary.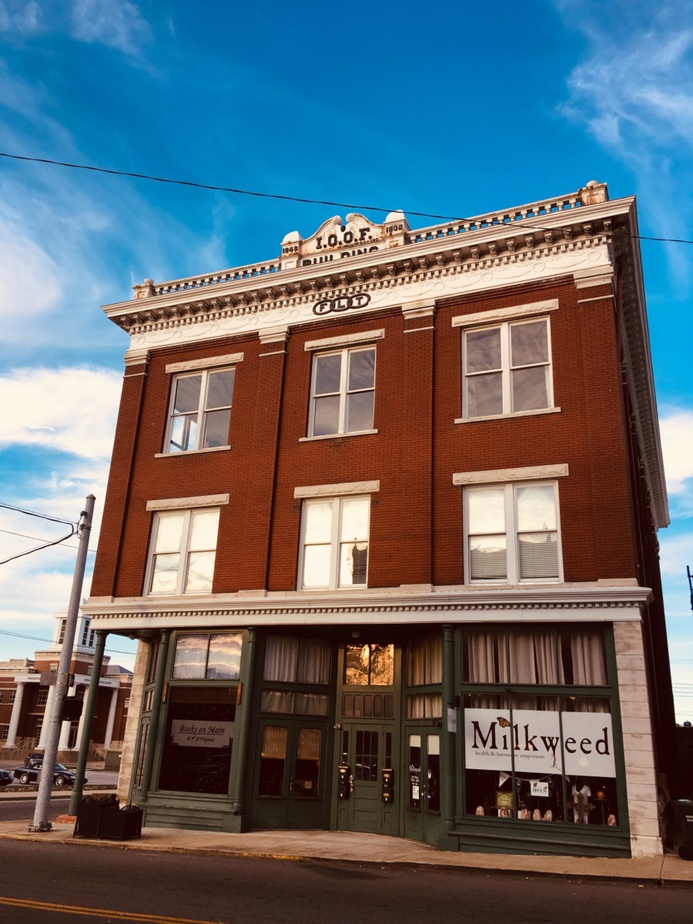 The former Heart of Hopkinsville agency, which advocated for the downtown district, helped lead the restoration beginning in 2000. The building had been donated to the Local Development Corp. by its owners, Malcolm Blane, Ben Fletcher and Wynn Radford, a few years earlier.
The Green River Lodge of the Independent Order of Odd Fellows constructed the neoclassical building. The Odd Fellows is a fraternal organization that traces its establishment to England in the 1700s, if not earlier. 
Originally on the downtown lot chosen by the Odd Fellows there stood a log house built by a German coppersmith in the early 1800s, and later an inn run by Bartholomew T. Wood, son of town founders Bartholomew and Martha Ann Wood, according to a "Hiding in Plain Sight" column by James B. Coursey published in the Kentucky New Era in 2013. Coursey described the three-story building's stature as a statement of "I'm here to stay."
Lodge meetings were on the upper floors, while two bays on the main floor were commercial spaces. At least four drug stores operated in the building. The last one was Herb Brandt's Corner Drugs, which closed in 1989.
The late David Riley, a New Era editor who chaired the Heart of Hopkinsville board when the Odd Fellows Building was undergoing restoration, wrote about several surprises uncovered during the work. These included graffiti carved into cast iron columns that had been covered by a remodeling job in 1954, a balcony no one had remembered and a pressed metal ceiling featuring cherubs and mythical lions with eagle heads. 
Today there are two businesses that rent space on the Odd Fellow Building's main floor — Books on Main on the left and Milkweed Health and Harmony Emporium on the right. The LDC also rents four apartments on the second floor. The third floor has not been restored. Holly Boggess, director of the Downtown Renaissance program, said one idea is to convert the third floor to a shared workspace to be rented by freelancers.