Hopkinsville native John Brim, a guitarist, singer and songwriter, was regarded as one of the most talented blues musicians playing in Chicago during the 1950s and later.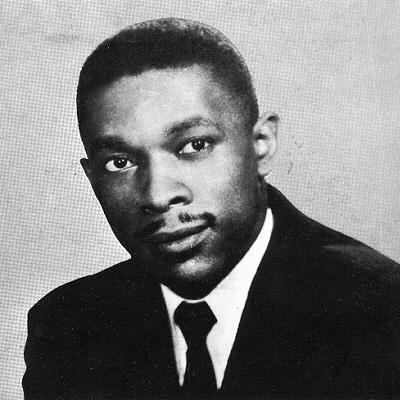 Born in Hopkinsville on April 10, 1922, Brim said he learned to play guitar while listening to Tampa Red and Big Bill Broonzy records. He moved to Indianapolis in 1941 and then to Chicago in 1945.
In 1953, Brim recorded a song he wrote called "Ice Cream Man" at Chess Records. But the recording sat on a shelf and wasn't released for another 16 years. That was his punishment for refusing to let Chess send his wife, Grace, who played drums and harmonica, on tour with another musician, Brim told the Kentucky New Era in a 2001 interview.
But "Ice Cream Man" eventually earned Brim acclaim outside the Chicago music scene. The song was covered by the American rock band Van Halen and at least three other musicians.
Brim recorded the song again in 1994. He performed on numerous blues albums and recorded several of his own songs on "Whose Muddy Shoes" with Elmore James in 1969. His last studio album, "Jake's Blues," was recorded by Anna Bee records in 2000.
An illustrated discography for John Brim and Grace Brim lists more than 60 records, albums and CDs on which they played or sang. This video features several photos of John and a recording of him singing "Ice Cream Man."
Grace Brim died in 1999. John Brim died in 2003 after moving to Gary, Indiana, where he is buried.