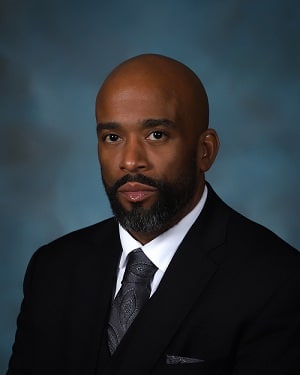 My previous statement on May 19 to the City Council and members of the local media gave credible reasons as to why we needed to table the decision of implementing nonpartisan elections. This particular letter, while different in scope, explains in detail why nonpartisan elections would be severely problematic for the city of Hopkinsville. The historical fact is that people of all colors, races and cultures sacrificed much for the right to vote within the identification of their political party of choice. Many of their ancestors and friends gave their lives for the right to vote Democratic, Republic or Independent. While legislation gave many Americans the constitutional right to vote in partisan elections, it was assumed that the chains of institutional slavery and systemic dehumanization were broken for the sake of political inclusion. The Voting Rights Act of 1965 was the right legislation that was needed at that time. By (and) large, election politics presupposes the fact that the right to vote your party is your right. Republicans and Democrats alike have the right to know what party their candidate represents. I say that because nonpartisan elections could potentially rob the city of her hopes and dreams for diversity, inclusion, multiculturalism, small business development and economic opportunity. In this vein of thought, nonpartisan elections take away the people's right to vote for their candidate of choice; within their party of choice. The only thing worse than the implementation of nonpartisan elections is the taking of people's right to vote altogether. Further, controlled research accompanied by predetermined results comes across as a postmodern strategy—a strategy that does not support the interests and needs of all people. If, by chance, we are in an unjustified hurry to pass the nonpartisan elections legislation before we get back into city council chambers for in-person meetings, then wisdom should tell us that this action is not in the best interest of the city.
The way in which the nonpartisan doctrine is being communicated to the city is both confusing and secretive. This is precisely why I believe in working closely with other Democrats, Republicans and Independents. No one political party is an island unto themselves. All parties have their own strengths and weaknesses. As a believer in Christian Methodism and a registered Democrat, I know many lifelong Republicans. And they are some of the greatest people I have ever met in my life. To this very day, I love them like they are members of my family. I am abundantly sure that they value the identification of their political party. To be frank, I love and admire Republicans, Democrats and Independents in the same way and for the same reasons…without political conditions. We are all children of God created in the image of God (Genesis 1:26). I would never disrespect a Republican or an Independent because they feel differently than I do about a particular issue. I would never disrespect one's political party as I have come to realize that we need each other. We will agree to disagree in love and continue to move the city forward. Nevertheless, we must also be truthful about the critical situation before us. The uninformed way nonpartisan elections have been presented to the city of Hopkinsville reeks of intolerable disrespect in that it allows people to hide behind their party affiliation while legislating a voting process that is designed to place one group of people above all other groups of people. Whether we are familiar with the names on the docket or not, the removing of their party affiliation makes the voting process more confusing than it has to be. The strategic way in which nonpartisan elections are being covertly slid into the city of Hopkinsville is illogical, unfair and unjust. The truth of this particular situation is that methodology (defined as HOW you do something) matters.
Nonpartisan elections weaken the neighborhood Ward's ability to decide who they want to represent them at the City Council level. Partisanship, defined as one's political party affiliation, has always been an issue of supreme importance. Especially when the Ward system has been the traditional way of electing political leadership. It makes no sense for any candidate to win their Ward primary election in May and win it again in November by way of getting the most votes in the Ward they live in (for the 2nd time in a row) and then lose the General election because people who do not live in that particular Ward grouped up across other Wards and voted to elect the very person that the election Ward did not want in the first place. This would be an intentional reversal of the registered voters' decision of who they chose for leadership in their Ward. I believe that if a candidate wins his or her Ward with more than 50% of the Ward vote (51% to be exact) in the May primary election, then that election should be considered as completed and decided. With that said, the only scenario which a general election is needed to help decide a Ward seat is one where neither candidate(s) was able to amass the majority percentage of the primary election votes. Then and only then should the November general election be allowed to help decide who should represent that particular Ward. Disappointingly, there is no governmental statute within the doctrine of nonpartisan elections that allows for a change in methodology and wording when it comes to implementing legislation that favors one political party over the other(s). This particular method (nonpartisan elections) of doing politics in the dark light of lifting up partisanship in a masked format does great harm to everyone involved. I say that because in the realm of election politics, people do not prefer one political party over the other parties. People choose the political party they want to be affiliated with. There is a philosophical difference between preferring and choosing. In nonpartisan elections, one's right to choose their political party's candidate (or not) is taken away from him or her. Again, voting for the candidate of your choice within the party of your choice is a fundamental right.
I cannot stress it enough that nonpartisan elections weaken the entire Ward system in Hopkinsville. In other words, it does harm. Whether there are Ward leadership candidates from all three parties (Republican, Democratic, Independent) or not, the Ward system is only as effective as their ability to determine (via Primary election voting) who their City Council representative will be. The way nonpartisan elections are set up, the November general election determines (in a nonpartisan yet partisan way) who will represent the individual Wards. In this frame of political thought, the power to elect candidates for office has been taken away both the Ward system and one's political party of choice. These two unjust takeaways, the Ward's electoral power within their party affiliation and the entire city's knowing of the candidate's party of choice, represent a feeble attempt to fix something that is not broken. We are doing the exact opposite in that we are exhaustively breaking something that has been fixed for a long time now. Nonpartisan elections now become a partisan contest or a race to see which political party can gain an accessible advantage in mobilizing and uniting their people to cast the most votes for the Ward candidate they feel will line up with their political party's beliefs. So it is really not nonpartisan elections. But rather it is partisan elections in the absence of our knowing which candidate our political parties (aka partisanship) have decided to support in a massive way. When you say that it is not about political party, but rather it is about voting for the best candidate; that is a false truth. When one says that the franchised majority vote has been suppressed by the partisan model because of their lack of representation in the Wards, that is also a false truth. Each political party has the freedom and opportunity to place into and support their candidate of choice in the May primary election. My research tells me that the United States is both a democracy and a republic. Both parties (independents included) exercise their political power in different ways. One common way that all political parties exercise their power is by voting under the banner of their party's identification.
With the prevailing notion of nonpartisan elections being undergirded by one group's desire to have power and control over against another group, I am still waiting for our city councilmen and councilwoman to make an official statement about why they feel nonpartisan elections is best for the city of Hopkinsville. If my colleagues believe that it is strategically necessary to hurry up and rush this piece of legislation through, then they should feel compelled to explain why. Why are we in such a rush to pass nonpartisan elections in Hopkinsville? In this case, quietness as the result of political uncertainty coupled with the assumption of enough votes to pass this legislation is not a form of good leadership. The only thing most politicians consider greater than the identification of their political party is their gaining of absolute power. Only God has absolute power over everything. While terming it nonpartisan elections, this gaining of greater power is very much a partisan endeavor. It is also an act of selfishness that renders the city unaware of how history has shaped partisan elections in the United States. Here, we are given legislative permission to hide behind our political parties and vote according to how we feel socially, politically, economically and educationally about ourselves and other people. The political party which our candidates are representing in the primary and general elections, whether it is Republican, Democrat or Independent, should be visibly revealed on the election ballot. The candidate's party identification is just as important as their name. If our hope is quietly settled on encouraging certain people not to vote at all, then the argument against nonpartisan elections is a legitimate one. This one-sided idea of political legislation only means that Hopkinsville is being pushed further away from rising up to the true meaning of her sacred creed; which is to be more loving and inclusive than she is divided and diverse.
Let us not overlook the fact that Hopkinsville now has more 120 cases of COVID-19, three total deaths and numerous cases in recovery. The number of COVID-19 deaths in the commonwealth of Kentucky is now more than 400 and the total number of deaths in the United States is slightly more than 102,000. What this means is that we are still in the midst of a global pandemic. Alethea West's statement about the city of Hopkinsville not focusing on anything at all during this pandemic time of quarantine, isolation, social distancing, shutdowns, cancellations, interruptions, extensions, sickness and death has serious merit. The Hopkinsville economy is still in decline and we are still not convinced that the wearing of masks will help to curtail the spreading of this deadly virus. Consequently, there is a strong connection between our city's economy and the doing away of our traditional way of partisan elections. The truth is that nonpartisan elections is too important of an issue for the city council to vote on without 100% participation. Too much is going on nationally, regionally and locally for us to begin thinking about making changes to the way we do elections. Bit more less vote to replace the traditional way of voting with a way that is more secretive and unknowing than anything. Secretive in that we have not heard from the very city councilmen and city councilwoman who originated this political action in the first place. And secretive in that some of our elected leaders are not are not willing to wait until after we hear from our constituents in person and in the council chambers. Unlike the Voting Rights Act of 1965, nonpartisan elections in Hopkinsville is not the right legislation for this period of time. Amidst the COVID-19 pandemic and a stark difference in public opinion, the City Council has only heard from 11 of its 12 members. We must be at full-strength when we make our final decision. Along with the converting of a few skeptical minds, one vote either way could change the outcome. For I do believe that the good people of Hoptown deserve better. It is my hope and my prayer that God leads us into making the right decision for both the modern context and the future days of Hopkinsville.
The Rev. Darvin A. Adams I, Ph.D.
Ward 1 representative, Hopkinsville City Council