This column is the first in a four-part holiday series presented by Hoptown Chronicle.
Your imagination is a strange thing, especially if you are a child. For instance, there was a farm building near my house which stayed lighted inside all the time. One of the outside windows had a piece of tin or other sheet metal over it. In the daytime, it just looked like an irregularly shaped piece of tin, but at night, visible from my bedroom window, that piece of tin looked exactly like the profile of a man wearing a Fedora hat, looking directly toward the bedroom window. My sister Jean and I were terrified of this image, every night, and would be afraid to look at it. When morning came, it was just a piece of tin. We knew that, but it didn't seem to matter after dark when that man showed up again.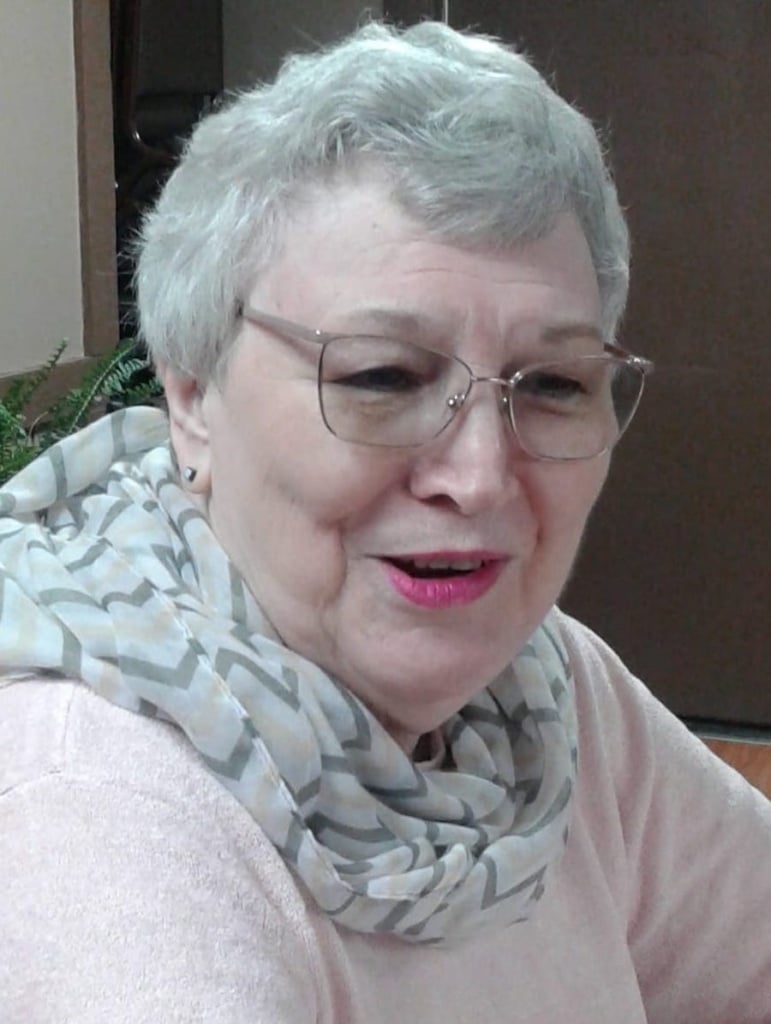 Christmas of 1969 my husband went to the North Christian farm of a friend and co-worker, Raymond Tucker, to cut a Christmas tree. This was in a remote area in the Ovil community. We had cut trees from Raymond's farm for a long time. This year David took Carmen, 8, and Phyllis, 5, along with him for the outing. They loved getting to go with their Daddy.
The trees were in a thickly wooded area and required a bit of driving off the main road. David parked the pickup truck, instructed the little girls to stay inside, and he would be back in a few minutes. He had to go into the woods just a short distance to locate the tree and cut it down.
Carmen and Phyllis had no problems waiting for Daddy, until a large red fox came out of the wooded area, walked across the clearing, smacking his lips, and disappeared from their view. Their imaginations went wild.
David returned to the truck with the cut tree in a few minutes, and he said he could hear shrieking, crying and wailing before he got to the truck. He opened the door to find them both terrified and almost hysterical. When he hugged them and finally got them calmed down, he got the answer to the puzzle.
Right after Daddy disappeared into the woods, a fox came out, licking his lips, so the fox ate Daddy!
I guess having had "Little Red Riding Hood" read to them had not helped; you remember the Big Bad Wolf had managed to fool poor old Grandmother into thinking he was someone else, and had her for a meal. I don't know if we had ever explained that a story was just a story … in this case that fox had taken on gigantic importance to the girls.
We have had many laughs over this story since 1969, but it was a very real experience to Carmen and Phyllis. The fox ate Daddy. What were they going to do, stranded out in the woods, all alone? What a relief it must have been to them to see him dragging that Christmas tree back to the truck.
This is the last story I told my Big Daddy, Laster Hite. We went to the farm late in January 1970 one Saturday to visit, and he was very ill at the time, although we didn't know it. He had surgery early in February and died on Feb. 9, 1970. He thought this story very funny, and laughed and laughed over it, repeating parts of it, and teasing the girls. I am glad he was able to hear it; I doubt there were many more funny things he enjoyed.
I think we learned a lesson: Be sure and explain to children that fairy tales are not real; there is enough legitimate scary stuff out there in the world to go around, and we don't need to invent any more of it.
(Brenda Hite Lile is retired and lives in Hopkinsville with her husband, David. They have four daughters. She previously worked at Hopkinsville Community College and Cayce-Mill Supply Co., and also worked for many years as a tax preparer. She grew up on a farm in the Gracey community.)