Republican Doug Wilcox will represent his party in the November general election for the Ward 7 seat on Hopkinsville City Council.
Christian Circuit Judge John Atkins ruled in his favor Tuesday in a case to determine the winner in the May 17 primary race between Wilcox and Mark Graham.
"I believe the accuracy of the election has been proven by the evidence that we have taken and by the result," Christian Circuit Judge John Atkins said at the conclusion of the third hearing. "I am going to grant the motion on behalf of Mr. Wilcox and rule that he is the prevailing party."
Attorney Ben Fletcher, who represented Graham, said his client would not appeal.
The contest between Wilcox and Graham was in limbo because 109 ineligible voters cast ballots in the race — an error attributed to a problem with Tenex software in precinct G104. The company's software incorrectly assigned Ward 7 ballots to Ward 8 residents in that precinct, Christian County Clerk Mike Kem said when the mistake was discovered around noon on primary election day.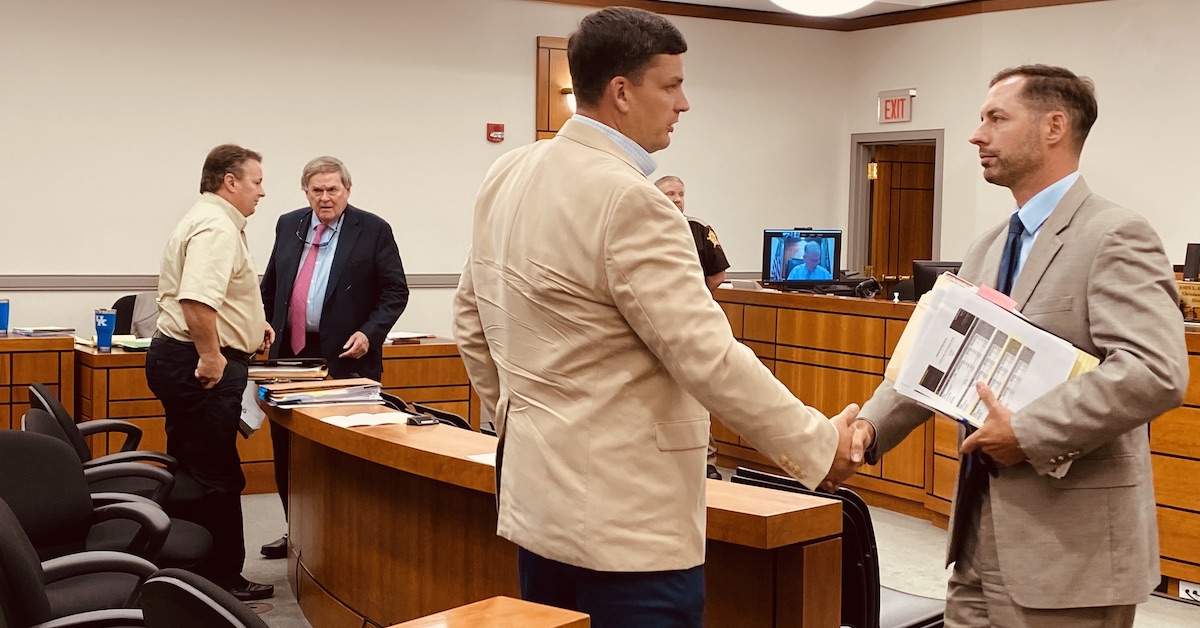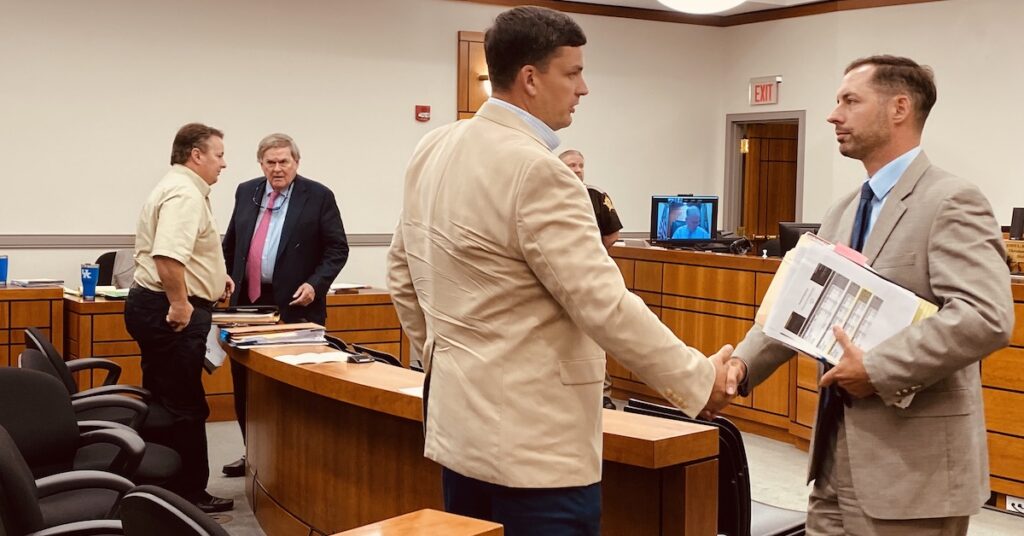 Ward 7 is comprised of a portion of precinct G104 and all of precincts E104 and G101.
The court ruling in favor of Wilcox hinged not on a recount or revote but on an argument outlined by a motion from his attorney, James Adams III. 
Based on the election night results, Wilcox won the race by one vote (185 to 184). That total included the 109 ballots cast in error in precinct G104.
The county by precinct was:
Precinct E104 — Graham, 53; Wilcox, 32
Precinct G101 — Graham, 33; Wilcox, 106
Precinct G104 — Graham, 98; Wilcox, 47
"After those 109 votes are discarded and assuming that all remaining 36 votes in G104 were cast in Mr. Graham's favor, Mr. Wilcox still would have won the election by 16 votes," the motion from Adams stated. "In this instance, it is shown that Mr. Graham actually benefitted from the 109 ineligible votes cast and, therefore, there is no basis for this Court to interfere with the will of the eligible voters …"
During Tuesday's hearing, a representative of Tenex was present through a video connection to answer questions mainly from Graham's attorney.
Fletcher wanted to know how if Tenex had information that could show the eligibility of voters (based on address) in precincts E104 and G101 — the two precincts that were not part of the issue raised on May 17 involving 109 ineligible ballots.
"We do not determine eligibility," Tenex employee Tina Mooney said.
The Kentucky Board of Elections provides voter registration files to the company, she said.
After hearing that the state, and not Tenex, has records to would show the voters who are listed as residents of precincts E104 and G101, Fletcher said he believed someone from the Board of Elections should be called in to testify.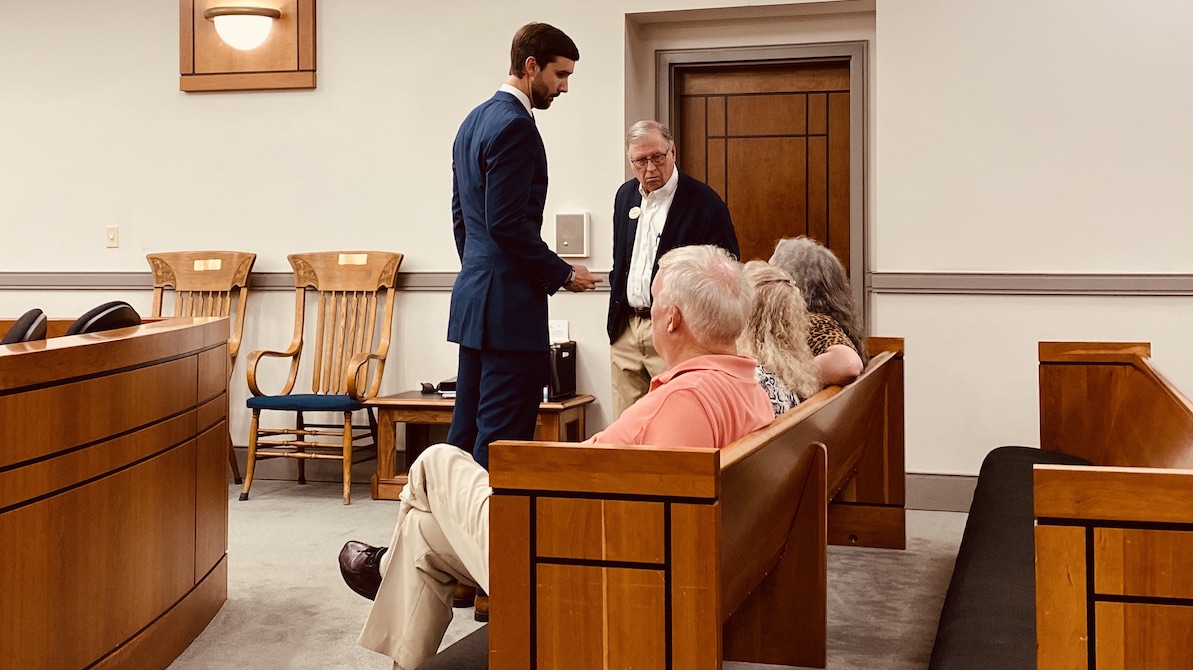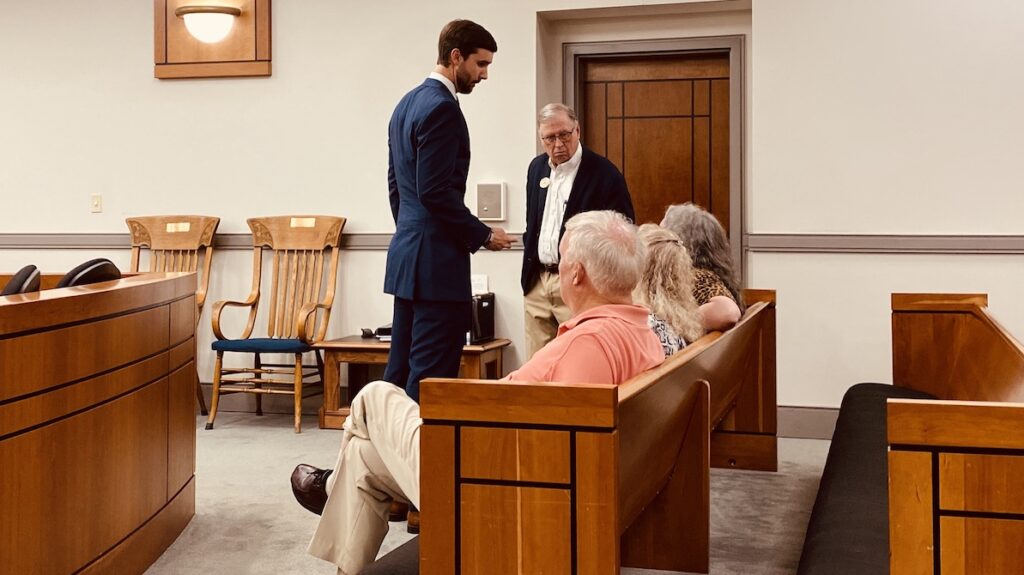 Adams objected and said the request amounted to a "fishing expedition" to see if any problems with addresses could be found.
"It's up to each voter to put in their correct address" when they register, he said. 
After ruling in favor of Wilcox, the judge said he would not require Graham to pay court costs because the case did not amount to a recount.
Now that the council race has been settled, Kem will present his office's primary election report to the county grand jury — either this Friday or on June 24 — so the results can be declared official. 
Wilcox will face the Democratic nominee for Ward 7 — William Coleman — in the November general election. The current councilman, Terry Parker, did not seek re-election.