The Ward 7 Hopkinsville City Council race between Republicans Mark Graham and Doug Wilcox wasn't settled at a Christian Circuit Court hearing Tuesday. However, Judge John Atkins indicated that the eventual decision appears to lean toward Wilcox.
Atkins said he believes the case can be resolved by agreement between the candidates after questions raised by Ben Fletcher, who represents Graham, are answered. That could happen at the next court hearing, slated for noon on Tuesday, June 14.
According to unofficial results released the evening of the May 17 primary, Wilcox won the race by one vote (185 to 184). But that total includes 109 ballots cast in precinct G104 by voters who reside in Ward 8 and therefore were not eligible to vote in the Ward 7 race between Wilcox and Graham.
County Clerk Mike Kem has said that a software error by Tenex — the company that provides hardware and software to run local elections — resulted in some Ward 8 voters incorrectly receiving Ward 7 ballots.
Ward 7 is comprised of a portion of G104 and all of two other precincts — E104 and G101. The 109 ineligible ballots are believed to be entirely from precinct G104.
Fletcher wants to question a representative of Tenex. Atkins said that could be done by a virtual appearance at the next hearing.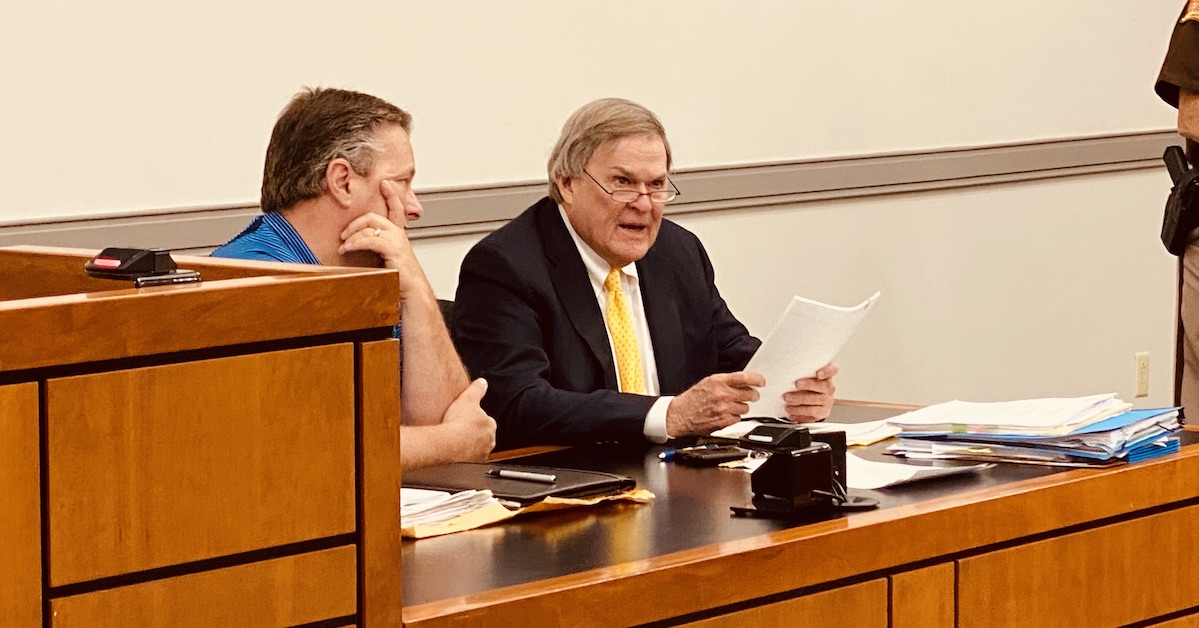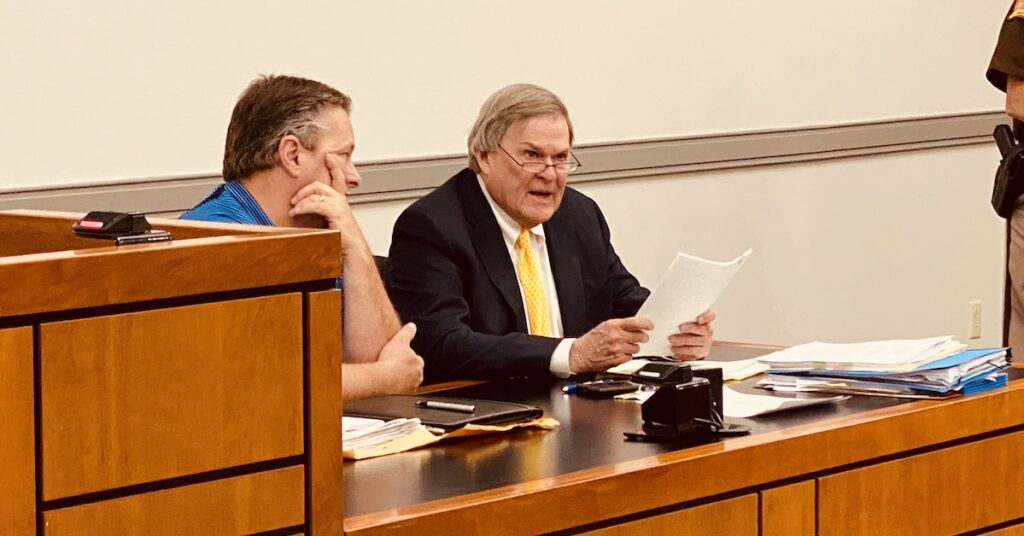 In addition, Fletcher requested that Kem's office check the home addresses of every voter who cast a Ward 7 city council ballot in precincts E104 and G101 to verify that no ineligible ballots were cast.
"It seems to me like it would be pretty easy to determine, if there are any ineligible votes in those two precincts. And that's all we're asking," Fletcher said.
Assuming the information can be gathered by the next hearing and that no additional ineligible votes are discovered, and that a Tenex representative is available to testify that day, it appears unlikely that a recount of the ballots or a revote of the Ward 7 primary will be sought. 
James Adams III, who represents Wilcox, previously filed a motion to dismiss Graham's petition for a recount.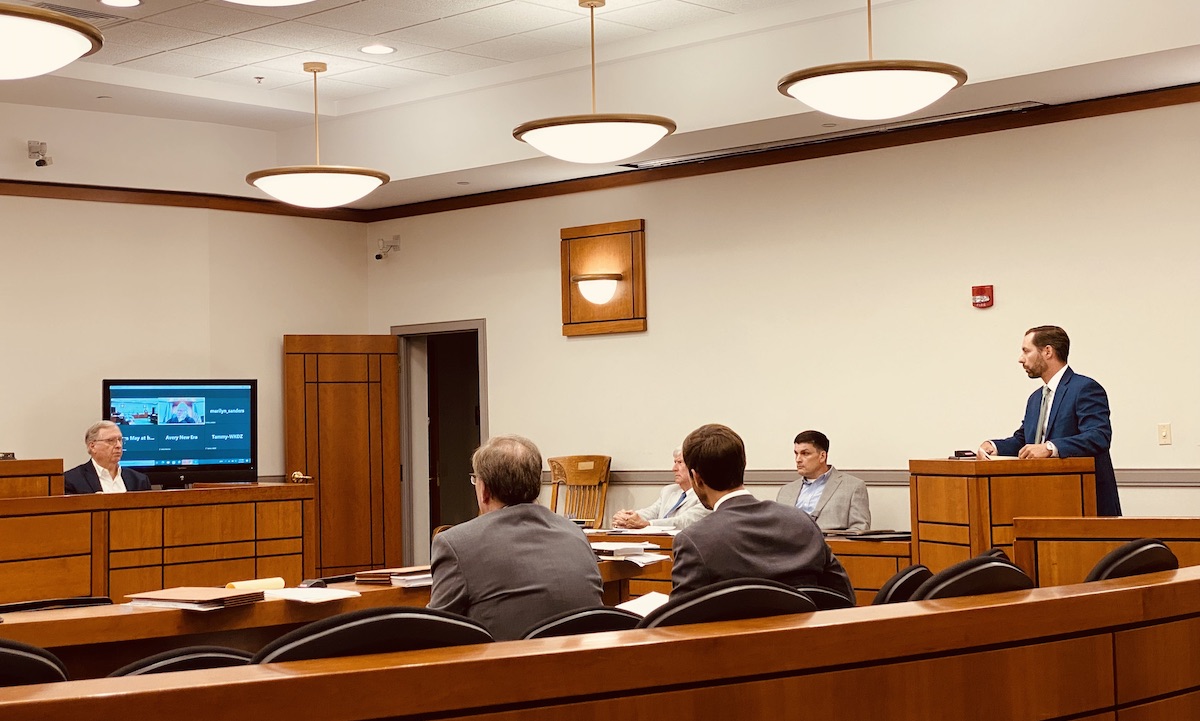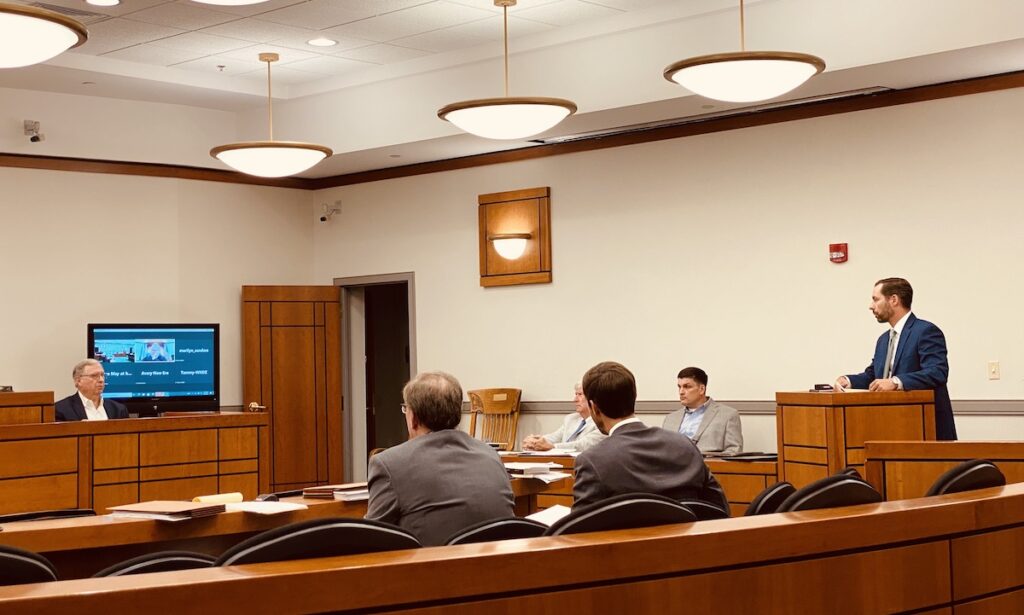 In his motion, Adams noted the following vote totals, including the 109 ineligible ballots, from May 17:
Precinct E104 — Graham, 53; Wilcox, 32
Precinct G101 — Graham, 33; Wilcox, 106
Precinct G104 — Graham, 98; Wilcox, 47
Subtracting 109 ineligible votes from the 145 total votes in G104 leaves 36 eligible votes.
"After those 109 votes are discarded and assuming that all remaining 36 votes in G104 were cast in Mr. Graham's favor, Mr. Wilcox still would have won the election by 16 votes," the motion states. "In this instance, it is shown that Mr. Graham actually benefitted from the 109 ineligible votes cast and, therefore, there is no basis for this Court to interfere with the will of the eligible voters …"
At Tuesday's hearing, Atkins said. "I will say, Mr. Adams, that I have to acknowledge that you have the better of this and your papers to this point have been extremely persuasive. And I certainly can't fault you on your analysis, but in the interest of fair play and comity I think it's incumbent upon me to see if we can't resolve this case by agreement rather than in an adversarial manner."
He added, "Mr. Fletcher has very candidly acknowledged that if the answers that come forward are satisfactory then he more or less agrees that your calculations are correct," Atkins said.
Fletcher confirmed the judge's assessment of his position.