An Arctic blast of cold air will move into Western Kentucky on Wednesday, and a mix of rain, snow and sleet in the afternoon and evening could make roads slick.
The National Weather Service said a winter weather advisory will be in effect Wednesday for the Pennyrile region. Residents should expect bitterly cold temperatures.
"Once the cold air moves in, temperatures are not expected to rise above freezing until early Saturday afternoon," the forecast states.
There is a 90% chance of rain during the day Wednesday and a 100% chance of a wintry mix in the evening.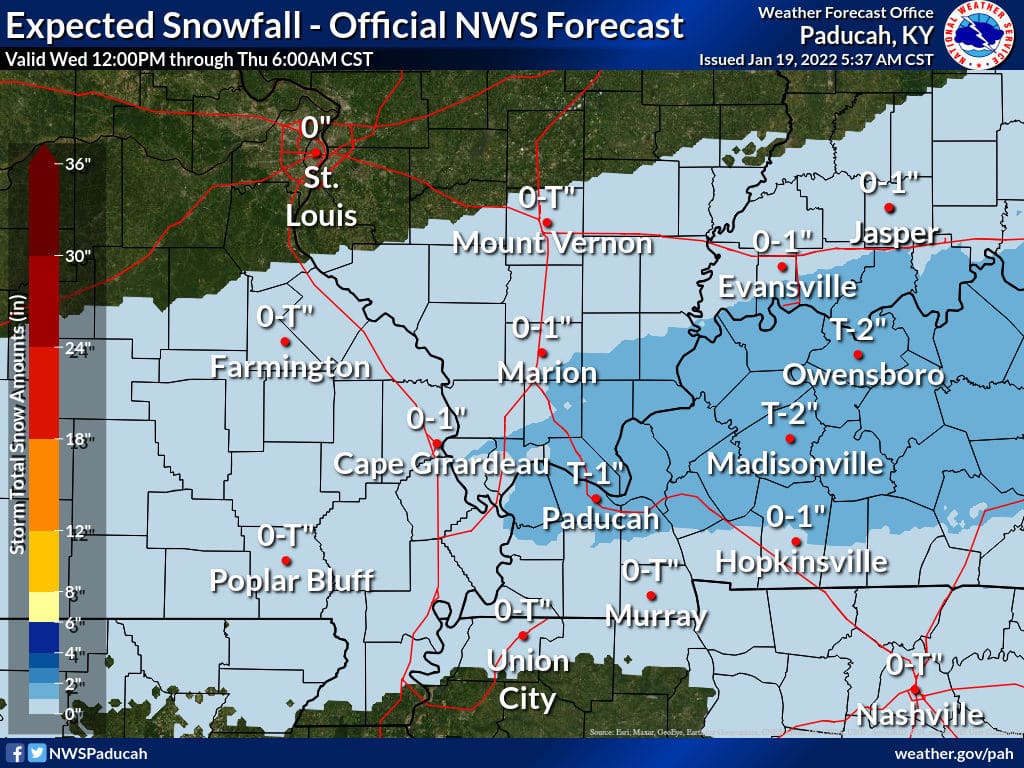 Overnight temperatures will dip into the teens Wednesday, Thursday and Friday. The wind chill temperature will hover above zero.
"Anyone traveling or working outdoors should bundle up in layers to protect yourself from developing hypothermia and frostbite," the forecast states.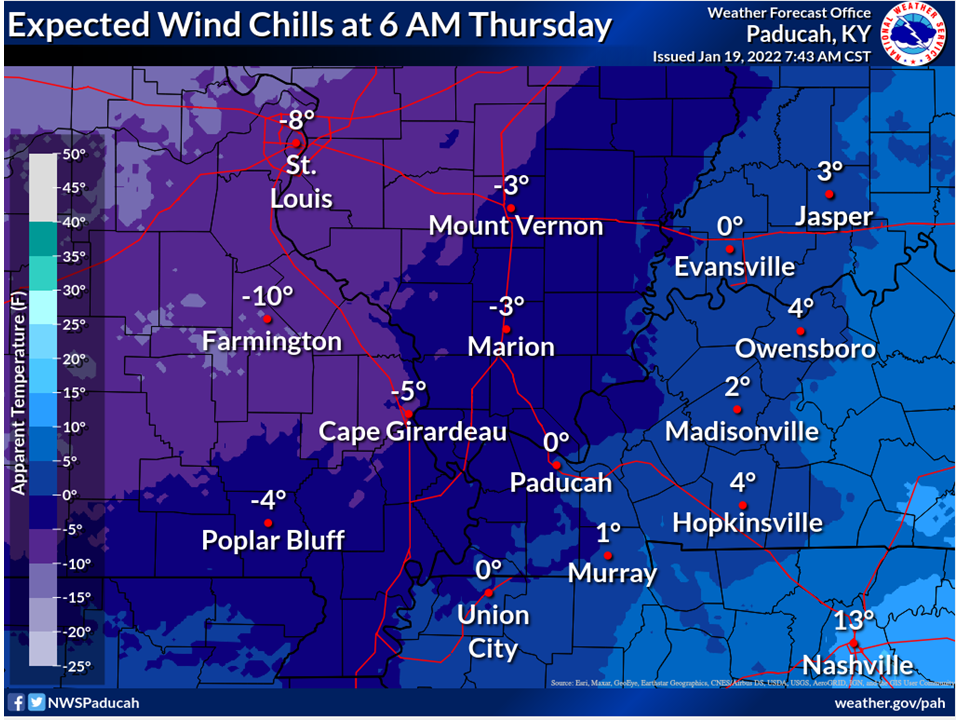 Any night when there is a forecast of temperatures or wind chill below 20 degrees, the Hopkinsville Salvation Army opens its Extreme Weather Event warming shelter at 313 E. Seventh St. Anyone needing a place to stay overnight should enter the building through the soup kitchen door on Eighth Street.