Not even the joy and anticipation and excitement of Christmas morning make me want to get up early.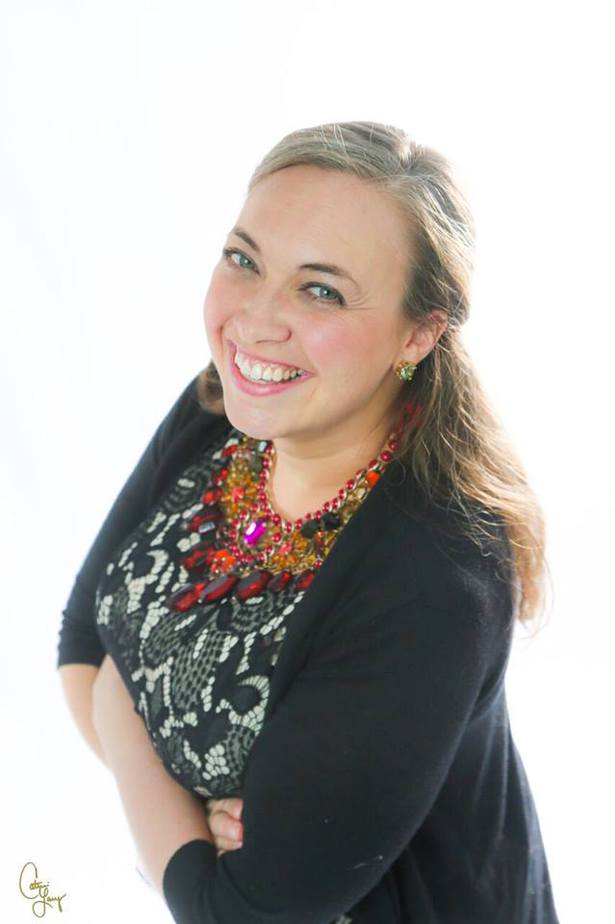 I imagine it was 1986 or so when I really understood how excited I was supposed to be, and I was determined that I would be awake in time to catch Santa coming in our front door (since we didn't have a chimney, of course). But what if I couldn't wake up in time? Never fear — I had Heath, my big brother who was older and more mature and totally knew the ins-and-outs of this Christmas morning deal. Before we nestled in our beds on Christmas Eve, Heath promised me that he would wake me up when he got up.
We were not to wake up Momma and Daddy before a certain time, but until then, we were free to rifle through all the goodies that Santa had brought. You see, Santa didn't wrap presents. He left them gloriously on our living room couch, and he always brought the biggest, most oddly shaped, most magnificent gifts.
Santa also filled our stockings. Every year, both of our bright red stockings — Heath's name was in green glitter, mine in white sequins — would overflow with goodies galore. In the toe of the stocking, there was always an orange and an apple, and a banana hung out of the top. The rest of the stocking was reserved for candy … lots and lots of candy.
On that long-awaited morning, Heath woke up earlier than I did and held true to his promise. He came into my room and sounded the alarm.
"Lissa! Get up! It's Christmas!"
I can still see the warm glow of my nightlight shining in the dark that morning, and I can still feel myself dozing back to dreamland.
Heath went to living room and tore through everything Santa brought him, giving me time to shake the sleepiness off. Then he came back.
"Lissa! Come on! You've got to see what Santa brought you!"
I feel confident that I murmured an "I'm coming" before I rolled back over and fell promptly back asleep.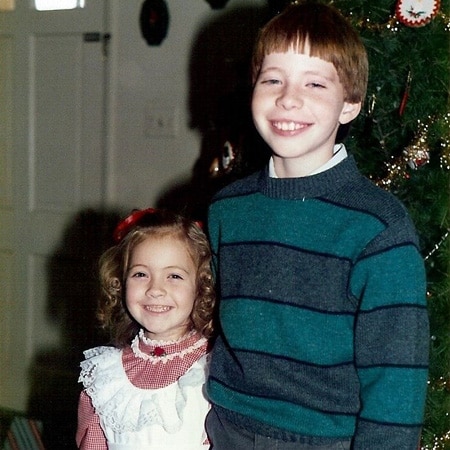 It was on his third try that he finally roused me out of my slumber.
"Lissa! You've got some really cool stuff out here! Get up!" He clearly had rummaged through my side of the couch, too.
Maybe the third time was the charm, or maybe I didn't like that he knew what I'd gotten from Santa before I did. But that third exclamation did the trick.
I clumsily stumbled into our living room and plunged into my presents from Santa. I'd bet that I got a Cabbage Patch Kid, or maybe this was the year I got my Barbie Ferrari. The presents were on point, I'm sure.
My stocking, on the other hand, didn't look right. Somehow, Santa had messed up. Had I not been good all year? What had I done to deserve this atrocity?!
My stocking held two oranges, two apples, and two bananas, but no candy! NO CANDY. I was devastated.
And then I looked toward the other end of the couch. There sat Heath — grinning from ear-to-ear with his stocking completely full of candy. Not a piece of fruit anywhere.
I guess I should have gotten up the first time he came in my bedroom.
Memory is a funny thing, and so is storytelling. My brother is one of the best people I know, and he has been since at least 1986. I know that he would have never taken all of my candy, but as our favorite historian (and one of my favorite friends) likes to say, "Never let the truth get in the way of a good story."
But I'll tell you this, for sure. Heath will be home on Christmas Eve and Christmas morning this year, and Santa will most assuredly visit our parents' house for the 40-plus time to fill our same stockings. But this year — as much as I'm going to want to sleep in — I will wake up with my first "Lissa! Get up! It's Christmas!"
(Alissa Keller is the executive director of the Museums of Historic Hopkinsville-Christian County. A Hopkinsville native, she loves to learn and share our community's history, enjoys making risotto for friends, and tries to work a tap dance into every event she hosts. She continues to despise getting up early in the morning.)