President Donald Trump got a bigger share of the rural vote this year than he did in 2016. But then again, so did President Elect Joe Biden, compared to Hillary Clinton in 2016.
In fact, this year Trump and Biden got a greater share of the total vote across the board than their parties did in 2016 — from the largest metropolitan counties to the smallest rural areas.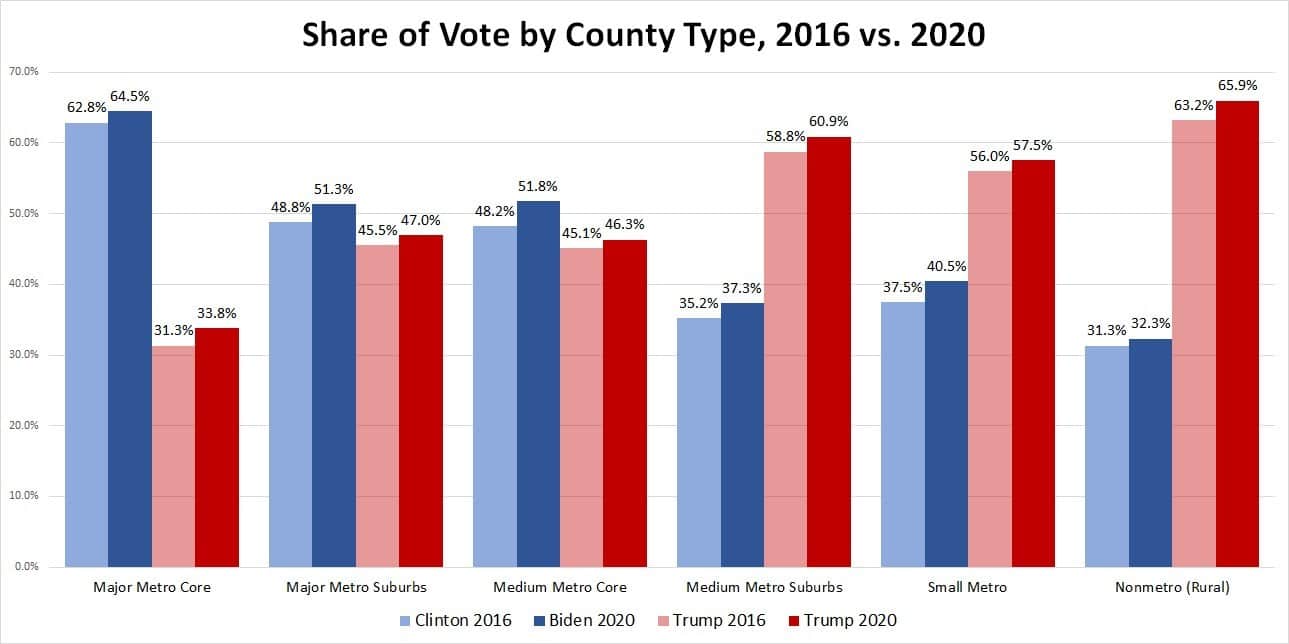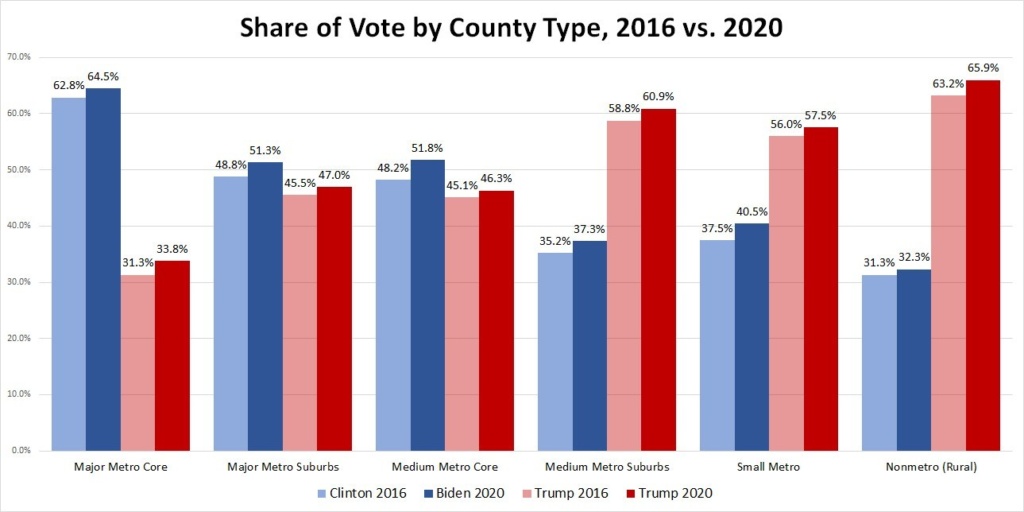 How could both parties get a bigger percentage of the vote? Before you go calling the election commission, there's a simple answer. Fewer votes went to third-party candidates. That left a greater share of the vote for the major-party candidates.
In 2016 nearly 6% of the national vote (8 million voters) went to third-party candidates like Libertarian Gary Johnson and Green Party candidate Jill Stein. This year, third-party votes were only 1.8% of the national total. If third-party candidates had been as popular this year as they were in 2016, they would have picked up an additional 6 million votes. Instead, those votes were cast for Biden or Trump.
The extra votes were more or less evenly distributed, meaning each candidate picked up a greater percentage of the total vote than their party did in 2016. This year, Trump got 48% of the national popular vote, compared to 46% in 2016. Biden earned a bit over 50% of the vote, compared to Clinton's 48% in 2016.
Biden got his biggest bump relative to 2016 in the core of medium-sized metros. His second largest percentage-point growth was in small metros. Trump had the most growth among rural voters. But his bump in core counties of major metropolitan areas was a close second.
The graph below shows the gain each candidate made in each type of county. You can find the county definitions at the bottom of the story.
National turnout was up more than 5% from 2016. The chart below shows the gain in votes each candidate got broken out by the county categories described below.