One of my absolute favorite Christmas memories comes from exactly 25 years ago this Christmas. My daughter Chandler and her dear friend Ellen Bravard were both 5 years old and, like most 5-year-olds, they knew everything. They even knew who Santa really was!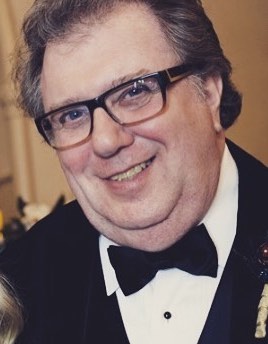 Each year, our church, First Presbyterian, like almost every other church in Christian County, hosts a big Christmas dinner after worship service on a Sunday close to Christmas. At the end of the meal, there is always a tremendous cacophony of ringing bells and "Ho! Ho! Ho!" as Santa himself enters the fellowship hall with presents for all good boys and girls.
Chandler and Ellen were convinced that it was their Uncle Warren (the amazing Warren L. Turner) dressed as Santa. Each year, they reasoned, Uncle Warren disappeared shortly before Santa's entrance and was not seen again until after he had left. That was when my wife Pam and I decided to try our hands at fooling the little Presbyterian princesses.
We convinced our good friend David Ancil (also silver-haired and with twinkling eyes!) to portray Santa that year. I can still see the looks of surprise and shock on the faces of Chandler and Ellen as Santa entered the room … accompanied by Uncle Warren and the lovely Aunt Betty!
 I hope that your Christmas is filled with great memories, old friends and surprises!
(Wayne Goolsby is an educator and co-owner of Books on Main in downtown Hopkinsville with his wife, Pam Goolsby. He has lived in Christian County all his life, as did his parents, grandparents, great-grandparents … and all of his mother's family since the early 1800s.)