WKMS, the pubic radio station at Murray State University, will begin a month-long holiday celebration with special presentations from American Public Media, PRX and from the university. The first special airs on Thursday, Dec. 10, and features the MSU Theater Department with a radio rendition of the classic film "It's A Wonderful Life." The encore performance will air at 11 a.m. and 7 p.m.
After the MSU Theater Department kicks off the programming schedule, the following specials are planned: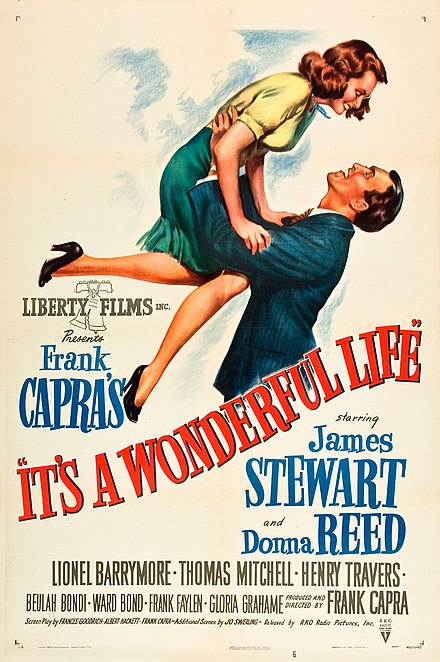 Friday, December 11 at 11 a.m.
Sounds Good Holiday Special
Monday, December 14
— 11 a.m.: Candles Burning Brightly
A one-hour celebration of Chanukah, the Jewish Festival of Lights with an exploration of Chanukah foods and traditional activities and plenty of music.
— Noon: Hanukkah Lights 2020
The NPR favorite returns with all new Hanukkah stories. Hosted by Susan Stamberg and Murray Horwitz.
Tuesday, December 15
— 11 a.m.: Welcome Christmas
There's no better way to welcome Christmas than Welcome Christmas, the VocalEssence holiday concert. It's a new joyful, classic holiday music special.
— Noon: A Chanticleer Christmas
A one-hour program of holiday favorites, new and old, presented live in concert by the superb 12-man ensemble known as "an orchestra of voices."
Wednesday, December 16
— 11 a.m.: Joy to the World: A Holiday in Pink
The internationally acclaimed "little orchestra" Pink Martini bedecks the airwaves with festive holiday songs from across the globe. From timeless classics to rarely heard gems, hear a multi-denominational, multi-cultural jubilee, overflowing with enough holiday spirit to warm your entire family. Hosted by All Things Considered's Ari Shapiro.
— Noon: An Afro Blue Christmas
Join us for a very special holiday concert with Howard University's premiere vocal ensemble Afro Blue and special guest pianist Cyrus Chestnut. Hear the a capella group perform a variety of holiday songs, including African American spirituals, jazz and pop tunes, and classical repertoire. The joyous celebration includes one of a kind arrangements on traditional holiday songs plus new compositions, music perfect for the holidays and the spirit of Christmas. Hosted by Michele Norris.
Thursday, December 17
— 11 a.m.: Jazz Piano Christmas 36
Join the Kennedy Center and NPR Music for this annual holiday tradition highlighting jazz pianists and their favorite seasonal music. Felix Contreras hosts.
— Noon: Jazz Night in America: A Holiday Celebration
Jazz Night in America brings you holiday classics featuring the Jazz at Lincoln Center Orchestra and special guests. Christian McBride hosts.
Friday, December 18
— 11 a.m.: Hollywood Holiday
Lynne Warfel, host of Saturday Cinema, takes you on a one-hour musical retrospective of some of Hollywood's most cherished Christmas themed movies.
— Noon: The Big Tiny Desk Holiday Special
Celebrate the season with amazing holiday performances from The Tiny Desk Concert series including Sharon Jones & The Dap-Kings, Steve Martin, Hanson, The Polyphonic Spree, and more. Hosted by NPR frenemies Bob Boilen and Stephen Thompson.
Saturday, December 19
— 10 a.m.: Music From the Front Porch Christmas
— 9 p.m.: Beyond the Edge Christmas
Sunday, December 20 at 2 p.m.
Kitchen Sink Christmas
Monday, December 21
— 11 a.m.: All Songs Considered for the Holidays: The Return to the Cabin
For the first holiday extravaganza in 2012 (at a snow-covered cabin in the woods), nearly all of the invited guests canceled. The party was a lovable flop, but it launched a tradition that's continued since, including trips to Bermuda, the north pole, and even outer space. For this holiday party, Bob and Robi return to the cozy cabin where it all began. Special guests include Taylor Swift, Jenny Lewis, Tarriona "Tank" Ball, Lucy Dacus, and more.
— Noon: Sound Opinions 2020 Holiday Extravaganza
Sound Opinions hosts Jim DeRogatis and Greg Kot welcome our crate-digging Kris Kringle, Andy Cirzan, to share great holiday songs that aren't played out.
— 7 p.m.: A Paul Winter Solstice
Celebrate the return of the sun and the warming of the heart with Paul Winter's Winter Solstice celebration. On the darkest night of the year, we head back to New York's Cathedral of St. John Divine to hear a new performance of the Paul Winter Consort and the glorious Cathedral pipe organ. John Schaefer hosts.
Tuesday, December 22
— 11 a.m.: A Mountain Stage Holiday
From the heartfelt to the humorous, Mountain Stage looks back at the songs and stories that remind us of this special time of year. Larry Groce hosts.
— 9 p.m.: Cafe Jazz Black Cats Jump Christmas with Todd Hill
Wednesday, December 23
— 11 a.m.: A Soulful Christmas
An uplifting Christmas special that features Black music and composers, including choral music, gospel, spiritual, and jazz-inspired styles, this special celebrates and explores non-idiomatic Black classical music and choral traditions.
— Noon: Hygge Holiday: Cozy Classics
Join host Elena See for an hour-long program of nostalgic favorites for the winter season.
— 9 p.m.: Cafe Jazz Christmas with Brian Clardy
Christmas Eve, Thursday, December 24
— 11 a.m.: Christmas with the Tabernacle Choir at Temple Square
Share in a live, world-wide Christmas Eve broadcast of a service of Biblical readings, carols, and related seasonal 'classical' music (anthems a capella and with organ accompaniment and congregational hymns) presented by King's College.
— Noon: Holidays from MSU 2020
— 9 p.m.: Jive House Funky Christmas
It's time of year for a Jive House Christmas. We have funk, soul, blues and more with tunes from The Soul Snatchers, Lil' Ed and the Blues Imperials, Charles Bradley, William Bell, Sharon Jones & The Dap Kings, and The Poets of Rhythm.
Christmas, Friday, December 25
— 11 a.m.: St. Olaf Christmas
St. Olaf Christmas Festival is a chance for listeners across the country and around the world to participate in one of the nation's most treasured holiday celebrations.
— Noon: All is Bright: Contemplative Music for Christmas
Lynne Warfel hosts an hour of gorgeous, contemplative choral music that tells the traditional Christmas story with songs about angels, the star, and manger scene. Featured artists include Cantus, Chanticleer, Cambridge Singers, Bryn Terfel, Emma Kirkby, Jessye Norman, and a variety of choirs.
— 9 p.m.: Left of the Dial 6th Annual Black Christmas Special
Spike your almond-nog this holiday season with tracks from The Cure, Siouxsie and the Banshees, David Bowie, Iggy Pop, Spinal Tap, and much more.
Saturday, January 1 at 10 a.m.
New Year's Day from Vienna
The ever popular annual New Year's Day Concert will be performed by the Wiener Philharmoniker under the baton of Maestro Riccardo Muti. You'll hear your favorite waltzes, polkas, and more — a great way to start off 2021. Hosted by WBUR's Lisa Mullins.