A postal reform bill that would help rural communities and their newspapers and shore up the flagging finances of the U.S. Postal Service appears headed for passage in the Senate this week, after a decade of wrangling that may not quite be over.
Major package-delivery companies still don't like a major part of the bill, but being scheduled for Senate debate indicates that it will pass in bipartisan fashion, just as it did in the House.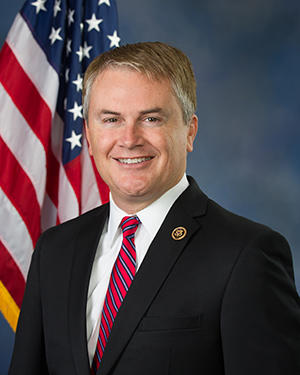 The bill would continue the legal guarantee of six-day delivery, an important point for rural USPS customers, and give rural newspapers that depend on the mail a powerful device to shore up their circulation and thus their advertising, which still generates most of their income.
The bill would allow newspapers to mail many more sample copies to non-subscribers in their home counties at the same rate they pay the Postal Service to deliver papers to subscribers. The current limit is 10% of annual home-county circulation, enacted more than a century ago. The bill would make it 50%, which would only enable more sample-copy subscription appeals but provide total market coverage for advertisers that don't normally advertise in newspapers.
The provision was pushed by the bill's main Republican co-sponsor, Rep. James Comer of Kentucky, at the behest of rural journalism interests in the state and the National Newspaper Association, the lobbying group for the nation's weeklies. The prime sponsor is Rep. Carolyn Maloney, Democrat of New York, chair of the House Committee on Oversight and Reform, on which Comer is the top-ranking Republican. "It was a long, long process," Maloney told Siobahn Hughes of The Wall Street Journal.
Postmaster General Louis DeJoy didn't like the 50% provision, but went along to get the bill through the House. Still unhappy are delivery companies FedExand United Parcel Service, which "oppose a section of the bill that would require the Postal Service to set up an integrated network to deliver packages and other so-called competitive products, worrying that would keep rates artificially low for shippers like Amazon," Hughes reports. "Sen. Rick Scott, R-Fla., slowed progress on the Senate floor last month, saying that he was worried about costs being shifted to Medicare."
The bill would remove the costly law that makes USPS pre-fund its retiree costs and require retirees to sign up for Medicare at 65.
"Comer said that the turning point [in the House] came when postal unions, which tend to align with Democrats, went to committee Democrats to say that legislation was needed and that Mr. Comer would be a sincere partner," Hughes reports. "A person close to the postal unions said that they spoke to Democratic lawmakers and staff to say that Mr. Comer was serious about wanting to get a deal done. It was an important statement at a moment when some feared Mr. Comer would pull away from talks because of his outrage at the treatment of Mr. DeJoy."
Comer said he told Democrats, "They're going to kill this bill if they continue to say they're going to get rid of DeJoy. Not because the Republicans are married to DeJoy, but here's a guy that's trying to come up with a reform plan."
"Comer said he also argued to fellow Republicans that rural areas dominated by the GOP depended on a reliable postal service, and that privatization, as Donald Trump had proposed, was no substitute, given that delivery is less lucrative in sprawling rural areas."
Another key Republican was Rep. Virginia Foxx of North Carolina, "a longtime oversight committee member who had opposed previous overhaul attempts," Hughes reports. "In part, she said, she was backing it because she trusted Mr. DeJoy, who is well-known in state GOP circles and whose 10-year plan would be incorporated in the bill. She also said she wanted to avoid a taxpayer bailout."