The Mixer restaurant will open Dec. 4 in the former Young Hardware building on East Sixth Street, owners Graham and Heather Dawson announced today.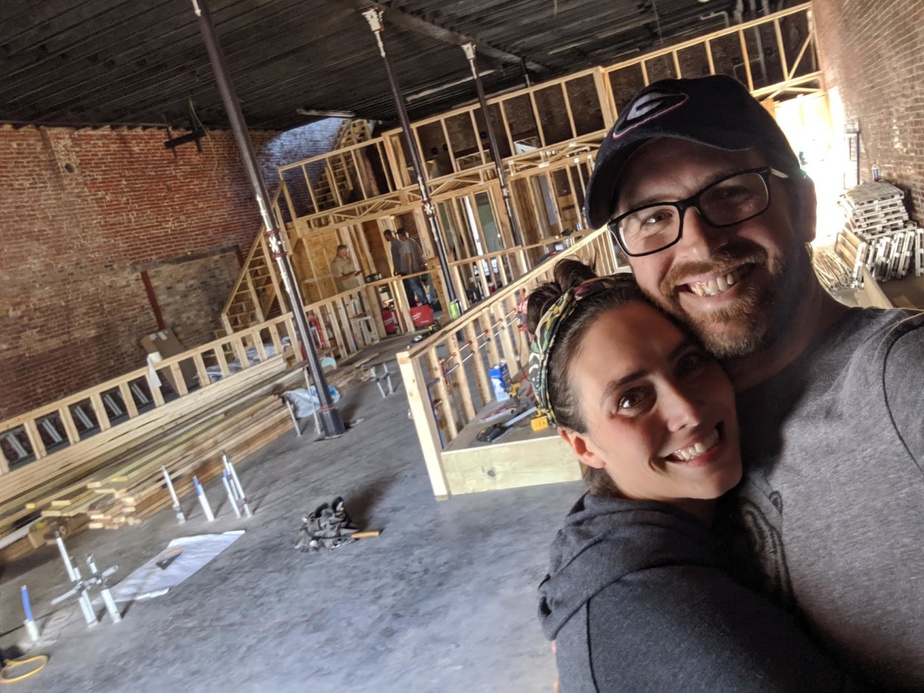 "We love our Kentucky home and can't wait to share The Mixer with this town," Heather Dawson said in a news release. "The support we gained through our Kickstarter campaign was overwhelming. We are committed to serving up the best food, desserts and drinks around in such an historic building."
Renovations to the former hardware building are ongoing.
The Mixer will be a combination restaurant, bakery and bar. It will be open 10 a.m. to 9 p.m. Wednesdays and Thursdays and 10 a.m. to 10 p.m. Fridays and Saturdays.
Pastries will be sold every morning, followed by lunch sandwiches with homemade bread from 11 a.m. to 2 p.m. The bar and dinner menu will be available starting at 5 p.m.
Graham Dawson "is working with a local historian to develop themed drinks inspired by local buildings — stay tuned for details," the couple said.
Lane Meinert, who previously worked with Harper House, is returning to Hopkinsville to be The Mixer's chef.
The restaurant will have a capacity for 84 people on its main floor and 40 in a private dining space on the mezzanine level. Information about booking a private event is available by calling 270-348-5042.
A soft opening for people who contributed to the Kickstarter campaign is planned the day after Thanksgiving.