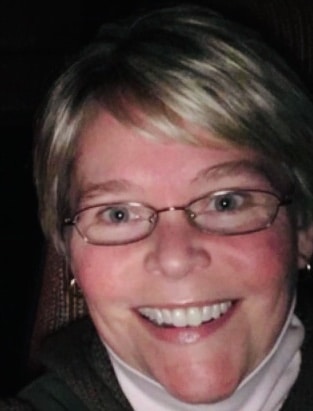 It's that moment on Christmas Eve when the house is quiet, I'm sitting on the couch in the dark with just the lights of the Christmas tree reflecting off the walls, and I relax. I study some of my favorite ornaments: porcelain ballet shoes, a family photo framed at Epcot, a clown given to me by a student, a University of Kentucky glass globe, another glass globe with my daughter's handwriting scrawled across it, along with an amateurish UK logo.
Not so unusual, right?
A lifetime of family memories hanging for all to reminisce about and enjoy. Except that my husband and I are University of Louisville fans, and to have UK baubles hanging on our tree borders on the sacrilegious. But these aren't just any ordinary ornaments. In fact, they don't have anything much to do with the University of Kentucky at all.
Four Christmas seasons ago, I was visiting with my dad. His apartment was looking bare and I asked him why he had not put up his Christmas tree.
"I'm not putting up a tree this year," he scoffed.
"Not even your little table-top tree?" I asked.
"Nah. I'm not fooling with it this year."
Dad walked back to his bedroom, brought out a box, and handed it to me. "Here, you can put this on your tree."
I lifted the yellowed plastic top off the cardboard container and touched the blue glass ball. It had a large white K on it with the words University of Kentucky Wildcats. I laughed. "Now, Dad, you know we are U of L fans at our house."
"Hang it up and I'll come look at it on your tree," he said. "Do that for me."
"Okay, Dad, I will. That's a deal," I said.
A few days later, Dad was admitted to the hospital for ongoing health issues, but was home in time for Christmas Eve. I filled a plate with all I had prepared for our Christmas dinner and took it to him. He was sitting in his recliner, slippers on, oxygen hose coiled around his shoulders. I put the food out on his TV tray and sat quietly with him while he ate and watched his beloved American Movie Classics channel. Another Christmas Eve. Another chance to sit quietly and reflect.
Unfortunately, Dad didn't get to see his UK ornament on our tree. His health continued to decline, and he died later that spring, only three months after my husband's dad died.
And that brings me to the other UK ornament on our tree. The one hand-painted by my daughter with her other grandfather's name on it — Pop Pop. She decided that he must also have a UK ornament to match Grandpa Tom's. We hang these two ornaments together, close to the angel at the top of the tree. In these quiet moments on Christmas Eve, I sit and think about my dad and my father-in-law and a U of L tree with UK ornaments on it. And it's perfect.
(Pam Dossett was born and raised in Hopkinsville. She is in her 30th year as an elementary teacher and has a second-grade classroom at Sinking Fork Elementary. Pam is married to Nelson Dossett and has four daughters, Lucy, Ellie, Abby, and Mandy.)