My greatest Christmas was in 2012, and I didn't even know it.
Growing up, there was no doubt we were a family that embraced the popular holiday. Recollections of Christmas past include PJ rides to look at neighborhood lights, ventures to Silver Dollar City and frequent trips to Belleville, Illinois, for extravagant celebrations with extended family.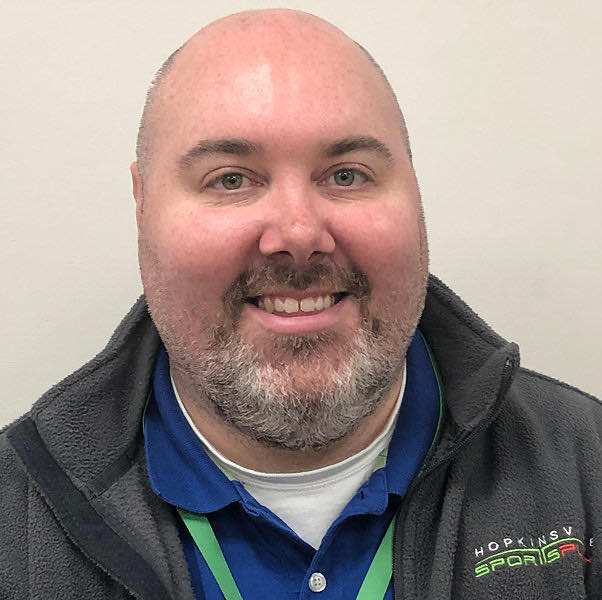 There was always lots of hot chocolate, ornament-hanging, gift exchanges and hallmark moments.
Even into my 30s, my mom (Maria Jung) would tear up during her annual reading of "The Polar Express." Like the little boy in the story, mom could still hear the ringing of the bell. She never stopped believing — proven often while asking her three children to stay behind closed doors while presents were mysteriously delivered to the Christmas tree.
She called my parents' master bedroom "Santa's Workshop," and never wavered when it came to maintaining the magic of December 25. The thought, detail, exuberance and even extravagance of these occasions were all reflective of mom's favorite time of year.
But seven years ago, with my dad, two sisters, all of our significant others and not-even-one-year-old niece, Abigail, gathered in a homey northern Kentucky condo, the mood was relatively subdued.
A month removed from significant back surgery to relieve a tumor-caused fracture of her spine, my mother sat in the middle of the couch, nestled in the comfort of her favorite gray "Creighton Law" sweatshirt, and put on her bravest face while her first grandchild did laps in a Little Tikes Cozy Coupe.
Despite initial remission from a bout with colorectal cancer in the mid-2000s, the relentless disease had returned with a vengeance, and our tight-knit family smiled through gritted teeth and spinning minds while the beloved cornerstone of our unit dealt with frequent pain and an uncertain future.
Known affectionately, and respectively, as ReRe, M♥M and Mimi, Maria was taken from us, less than three months later, at the tender age of 53. We managed to get one last family Christmas photo during that gathering in December 2012 — an image we now cling to during the holidays.
Identifying mom's last Christmas as the greatest doesn't have much to do with the tenor of that particular get-together. Compared to a slew of previous festivities, it doesn't hold a candle. But that's what made mom and her lessons so special, so significant.
Today, we honor Maria's legacy by starting our own traditions, writing hand-written thank-you postcards (made with the front of received Christmas cards in the mail — a Maria original) and simply embracing the mystique of the moment.
"Though I've grown old, the bell still rings for me, as it does for all who truly believe. Seeing is believing, but sometimes the most real things in the world are the things we can't see."
That Polar Express passage has never meant so much to our family. And though we don't physically see our wife, mother and grandmother on the 25th of December, we treasure the gifts she gave us while we had her.
(Chris Jung is the marketing and events coordinator for the city of Hopkinsville and the Planters Bank-Jennie Stuart Health Sportsplex.)