When state lawmakers start drawing boundaries for Kentucky's legislative districts to account for the results of the 2020 Census, they should already know what their constituents expect, a local League of Women Voters member told a group that gathered Thursday at the Christian County Justice Center.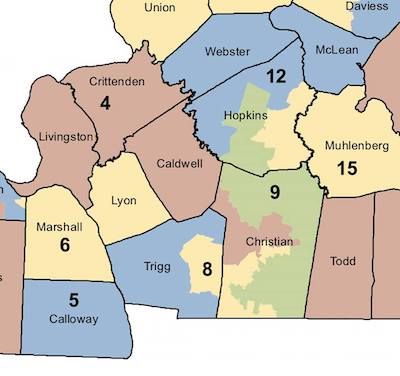 "It's really up to us as citizens, as voters and as communities to come together and tell our lawmakers what we want to see," Sarah Brechwald said during a news conference the league organized for the national Day of Action. "We would like to see fair maps and fair redistricting. We have to use our voices to tell our lawmakers that the voters should be able to choose their representatives and not have representatives choose their voters."
Brechwald, an Army veteran and mother of three young boys, practices law in Hopkinsville. She heads up a local campaign called Unite Hopkinsville that's attempting to focus public attention on the unusual configuration of three Kentucky House of Representative districts that each have a section of the city. Hopkinsville is the only non-metropolitan city in Kentucky that is divided three ways, she noted.
The 4th, 8th and 9th House districts each have a portion of the city. The three districts are part of five counties, including Christian.
On their own, each of the three districts has the appearance of a gerrymander, which is an electoral district that was drawn to give unfair advantage to a political party, a class of people or an elected representative.
The goal of Unite Hopkinsville is to reduce the number of districts that include the city to one or two. 
During an April 17 discussion with the league, Republican Rep. Myron Dossett, of the 9th District, stressed that Democrats had control of the legislature's redistricting process when the current boundaries were drawn in 2013.
Thursday's news conference was meant to build public support for a fair, transparent redistricting process. League chapters across the country were involved in similar Day of Action events.
"Let's come together as a community and talk about what's the very best hand we can be dealt, and let's ask our legislators for that," Brechwald said. "… By talking about it now, before the maps are drawn, we have a chance to tell them a chance to tell them what we'd like to see and they have a chance to listen."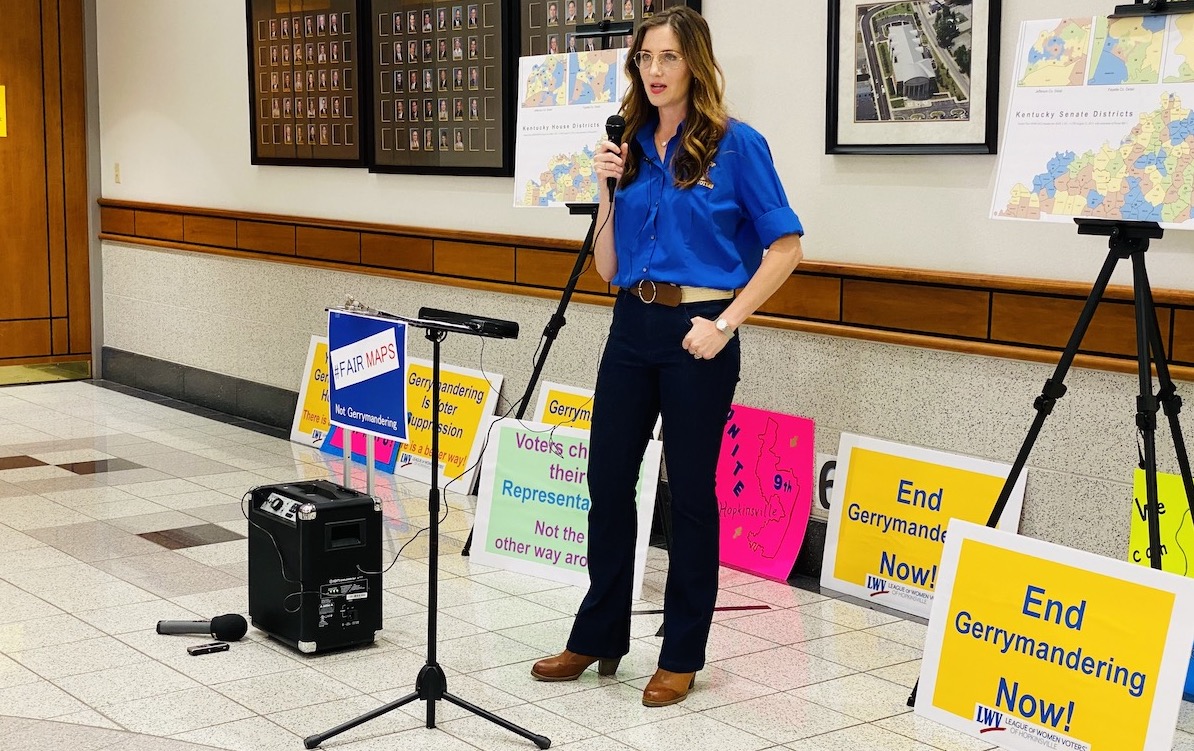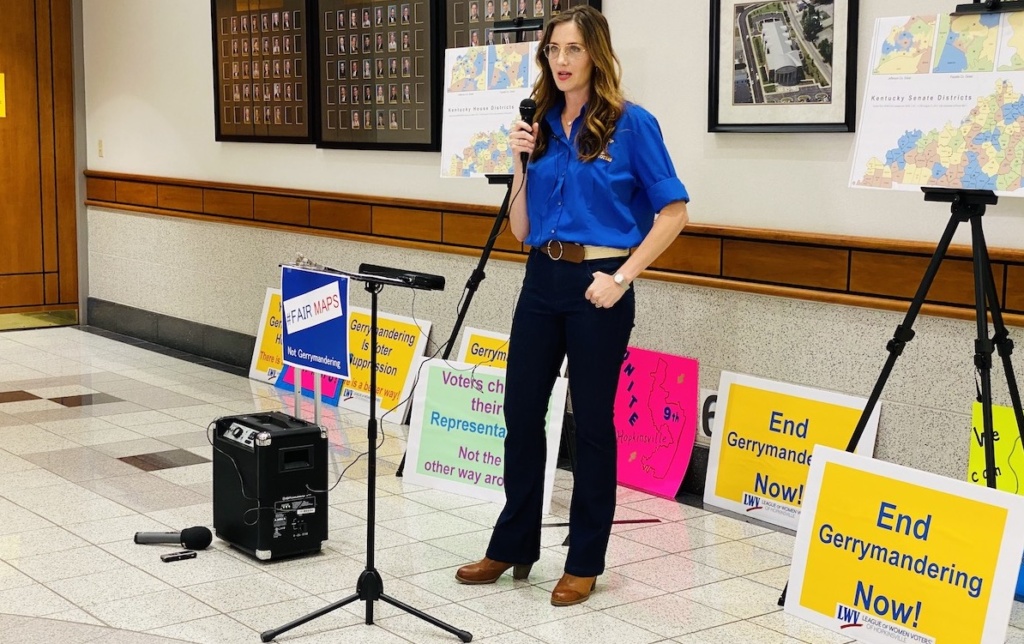 The league wants state lawmakers to have public hearings and allow for public input on proposed legislative districts. The group is also pushing for the General Assembly to share maps with the public before voting on the districts.
The General Assembly did not support legislation this year that the league backed to have an independent commission draw district boundaries before lawmakers vote on them.
This week the Census Bureau released the first round of data from the 2020 Census, including how the count will affect each state's number of U.S. representatives. Kentucky will maintain its current six members.
County and community data, which will provide numbers needed for the state districts, are slated for release in September.
League members are circulating a petition that calls on lawmakers to have a fair mapping process. They are also encouraging voters to contact their state lawmakers about redistricting before they begin the redistricting process later this year. (Here's a link with contact information for all of the state's senators and representatives.)
(Jennifer P. Brown is the editor and founder of Hoptown Chronicle. Reach her at editor@hoptownchronicle.org.)