A new outdoor gathering place — with seating, a swing, landscaping and a wild flower mural — was dedicated Wednesday at Grace and Mercy, the residential recovery program from women overcoming addiction and other issues.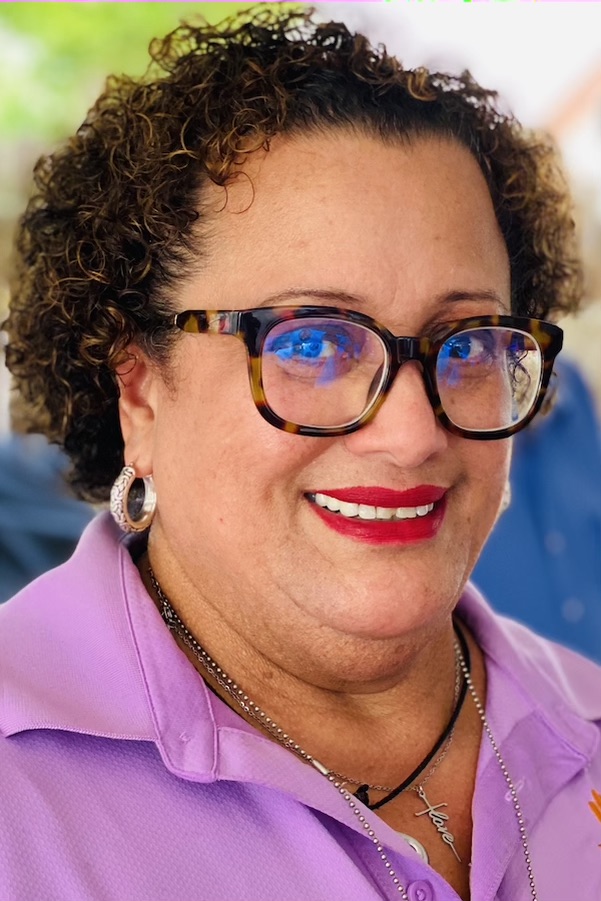 The improvements to the historic property on South Main Street were part of a Leadership Hopkinsville-Christian County community service project.
Class member Chris Jung said the idea grew out of a discussion with Grace and Mercy executive director Joanna Mack. She told the leadership group that the residents needed "a space that can be their own" when children and other family members come to visit.
When they heard what Grace and Mercy needed, the Leadership volunteers decided they would give the women a space "they can be proud of," said Jung.
Several women who live at Grace and Mercy attended the dedication. The new gathering space at the rear entrance of the home was packed with dozens of people, including Leadership class members and several donors who helped finance the project. Among them was Michael Venable, who contributed money to help supplement start-up funds the Leadership class raised with a 5K run.
Jung said there's a lesson in the project. Many small efforts like the one his Leadership classmates created at Grace and Mercy can produce big results for the community, he said.
"Our house now is 100% fully functional," Mack said.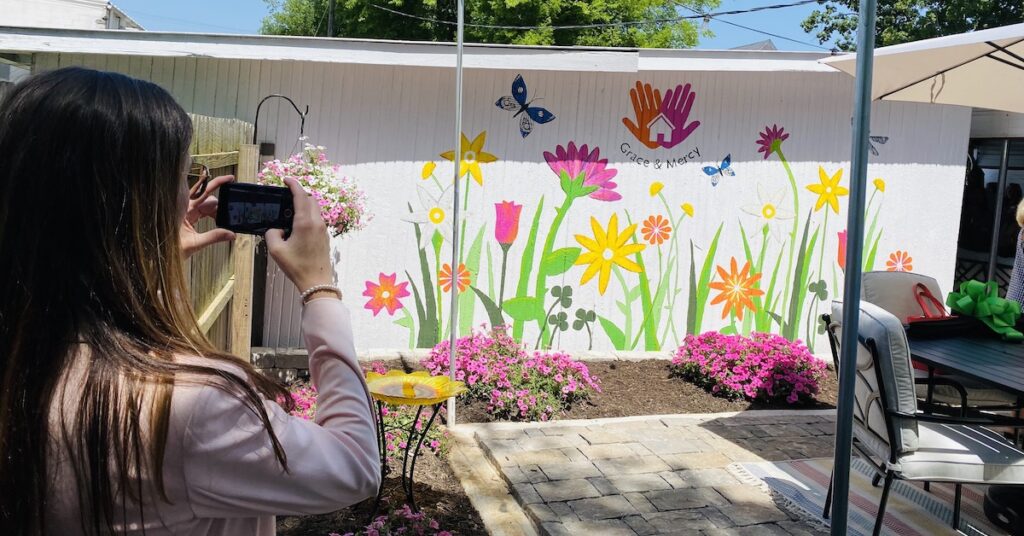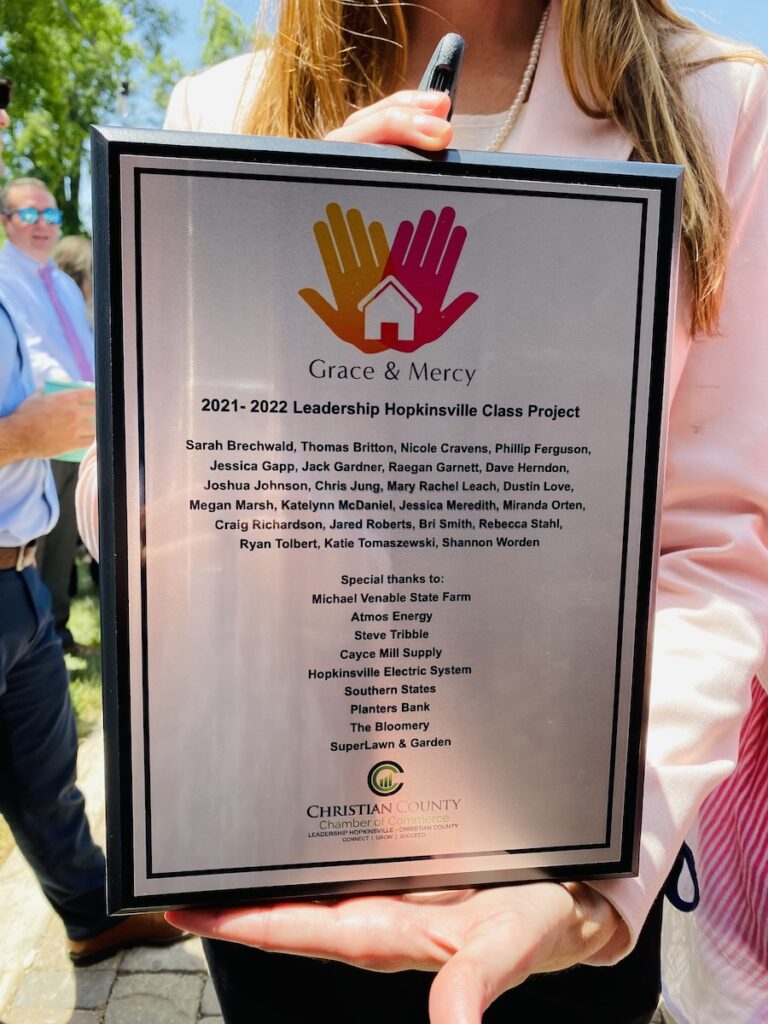 Currently there are 15 women living at Grace and Mercy. The house can accommodate up to 25 women. Most of the residents stay 15 to 16 months before they are ready to leave and live independently, said Mack.
The Grace and Mercy property, a Greek Revival house built in 1852, was home to several of Hopkinsville's most prominent residents, according to a 2009 Kentucky New Era article by James B. Coursey. The first resident was the Rev. A.D. Sears, pastor of Hopkinsville Baptist Church and one of the original board members for Bethel Female College. Subsequent owners included Bethel College president J.W. Rust and Planters Bank president and founder Stephen E. Trice.
Keightley Funeral Home was based in the house from 1944 to 1964 and then Hughart Funeral Home in the late 1960s. In recent years, it was home to an English tea room.
Prior to the dedication, the 2021-22 Leadership class had its graduation. The members of the class are Sarah Brechwald, Thomas Britton, Nicole Cravens, Philip Ferguson, Jessica Gapp, Jack Gardner, Raegan Garnett, Dave Herndon, Joshua Johnson, Chris Jung, Mary Rachel Leach, Dustin Love, Megan Marsh, Katelynn McDaniel, Jessica Meredith, Miranda Orten, Craig Richardson, Jared Roberts, Bri Smith, Rebecca Stahl, Ryan Tolbert, Kate Tomaszewski and Shannon Worden.