John Prine, who died Tuesday night of COVID-19, was a songwriter for the ages and for our times. He knew rural America. The only full stanza in The New York Times' obituary was from "Paradise:
The coal company came with the world's largest shovel
And they tortured the timber and stripped all the land
Well, they dug for their coal 'til the land was forsaken
Then they wrote it all down as the progress of man
For many people in America's coalfields, that said it all.
Prine, a Chicago native, wrote it about a town in "Western Kentucky, where my parents were born," one of his hundreds of plain but unusual lines.
But that was the genesis of the story he wanted to tell, and Prine was a superb storyteller: evocative, somber, silly, thoughtful and surprising. His "ingenious lyrics to songs by turns poignant, angry and comic made him a favorite of Bob Dylan, Kris Kristofferson and others," William Grimes writes for the Times. Kristofferson and Steve Goodman were the magic slippers of what Prine called his "Cinderella story" of becoming a performer, retold by Adrew Reuter in Billboard.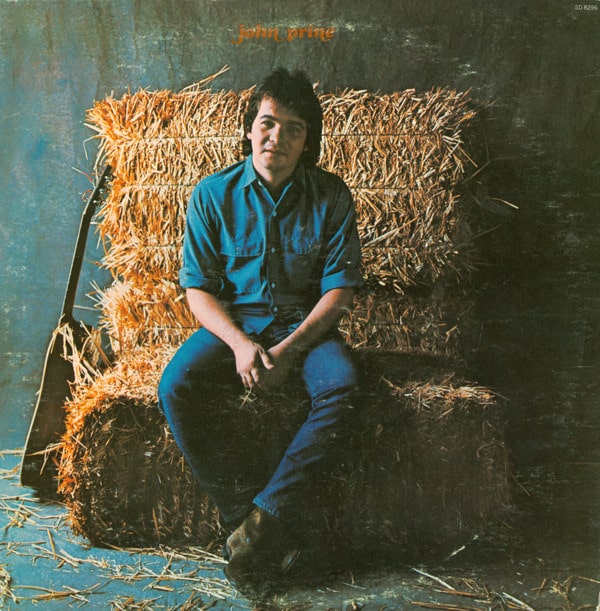 (In an email Wednesday morning to Prine fans, his wife, Fiona Whelan Prine, wrote, "In lieu of flowers or gifts at this time we would ask that a donation be made to one of the following non profits: thistlefarms.org … roomintheinn.org … nashvillerescuemission.org")
Prine "wrote rich, plain-spoken songs that chronicled the struggles and stories of everyday working people and changed the face of modern American roots music," Stephen L. Betts and Patrick Doyle write for Rolling Stone. "Prine helped shape the Americana genre that has gained popularity in recent years," and "explored a wide variety of musical styles, from hard country to rockabilly to bluegrass; he liked to say that he tried to live in a space somewhere between his heroes Johnny Cash and Dylan." He said his "songwriting hero" was Gordon Lightfoot.
Prine was "known for his ability to mine seemingly ordinary experiences — he wrote many of his classics as a mailman in Maywood, Illinois — for revelatory songs that covered the full spectrum of the human experience," Betts and Doyle write, in a story worth reading. They quote Bonnie Raitt, who sang "Angel from Montgomery" into the American canon: "The combination of being that tender and that wise and that astute, mixed with his homespun sense of humor — it probably the closest thing for those of us that didn't get the blessing of seeing Mark Twain in person."
"He sang his conversational lyrics in a voice roughened by a hard-luck life, particularly after throat cancer left him with a disfigured jaw," writes Michael Warren of The Associated Press, in a story well-sprinkled with Prine stanzas.
But his last album, "The Tree of Forgiveness," was his biggest hit, and early this year he won another Grammy award, for lifetime achievement. Warren's piece ends with a stanza from Prine's "When I Get to Heaven," which you can see and hear him perform on the "House of Strombo" show in 2018, with Gordon Lightfoot in the audience:
When I get to heaven, I'm gonna shake God's hand
Thank him for more blessings than one man can stand
Then I'm gonna get a guitar and start a rock-n-roll band
Check into a swell hotel; ain't the afterlife grand?
(The Rural Blog is published by the Institute for Rural Journalism and Community Issues, based at the University of Kentucky.)