Jennie Stuart Health plans to expand the emergency department and renovate the E.C. Green Cancer Center at Hopkinsville's medical center, officials announced Thursday.
The $32 million project at Jennie Stuart's main campus is expected to be completed in 2024, spokesman Chris Jung said.
Several representatives from the community and Jennie Stuart Health met at the medical center for a ceremonial groundbreaking. Among those speaking were Jennie Stuart President & CEO Eric Lee, board chairman Derrick Watson, building committee chairman Charles Turner and Jennie Stuart Health Foundation Executive Director Tracey Clark.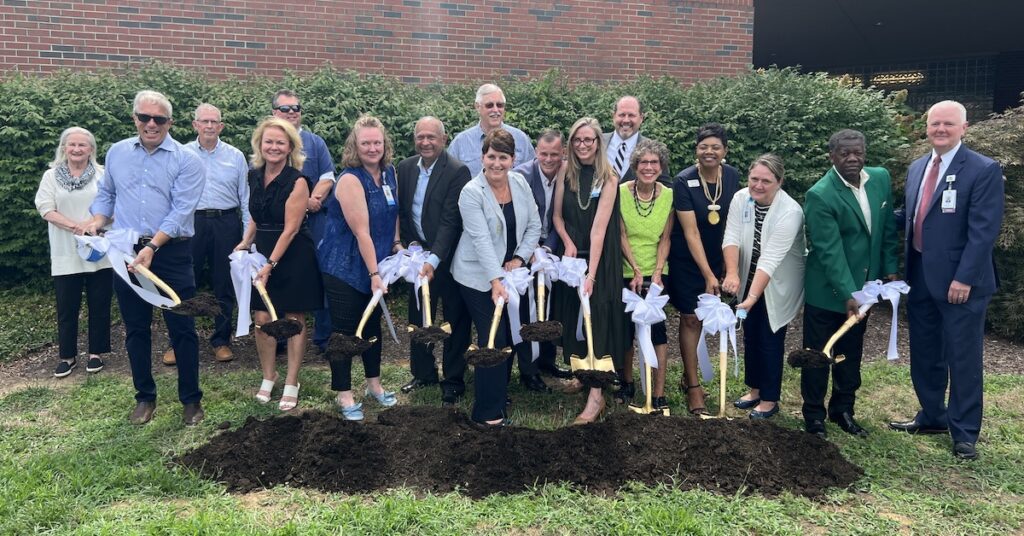 "This project represents three things: commitment, leadership, vision," Watson said, according to the press release from Jung. "We are not only building for today, but we're building for tomorrow. I hope none of us need any of these services, with the emergency department and oncology. But rest assured, if you do, you'll be treated with wonderful care because that's our commitment."