This story is part of an occasional series from Hoptown Chronicle about how the coronavirus pandemic is impacting Jennie Stuart Medical Center. See more coverage.
Most of the nearly 250 people who have been to Jennie Stuart Medical Center or its Express Lab for a COVID-19 test are still waiting to learn if they have the respiratory illness caused by the novel coronavirus.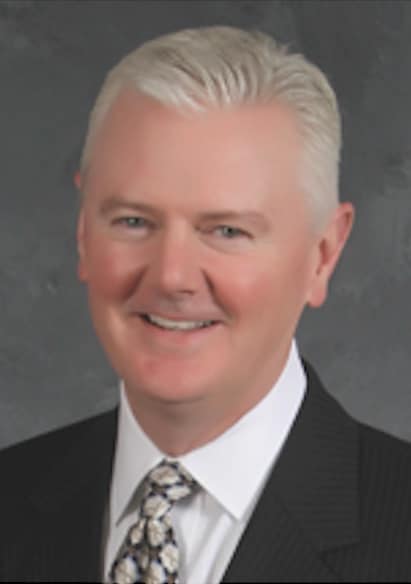 Some have been waiting a week or more for the results because a national laboratory under contract to test specimens for Jennie Stuart has failed to meet its promise to turn around testing in three to four days, according to the local hospital's CEO, Eric Lee.
"We have been extremely disappointed with the result," Lee said Friday during a teleconference with local media.
LabCorp has "failed miserably" to provide test results in the time that Jennie Stuart expected, Lee told Hoptown Chronicle in a follow-up interview.
Lee apologized to the community for LabCorp's slow processing. The community deserves better treatment, he said.
LabCorp is federally approved through the Centers for Medicare and Medicaid to contract with hospitals like Jennie Stuart. Kentucky's state lab has a limited testing capacity, so hospitals and physicians must find other options to test patients who have symptoms of COVID-19.
Since the hospital opened the drive-thru testing site March 20 at Express Lab on the bypass, 177 patients have had a specimen taken and sent to a LabCorp facility in Burlington, North Carolina. As of Friday afternoon, LabCorp had not provided a result for one of tests.
"We have received zero results" from LabCorp for tests administered at Express Lab, said Lee.
Another 69 tests have been administered at the hospital, and 40 results have been returned. Kentucky's state lab provided most of the results for specimens taken at the hospital. LabCorp provided 12 of the results, all on Friday, said Lee.
As of Friday, Christian County had five confirmed COVID-19 cases. Four of those were diagnosed by local physicians who ordered testing on their own. One was diagnosed through the state lab after the patient went to Jennie Stuart's emergency room. (That patient notified the hospital before she arrived at the ER; local health officials have stressed the need for advance notice so the hospital personnel can put on protective gear and keep the patient isolated.)
Apparently, a handful of local physicians are administering COVID-19 tests. Many are not and refer their patients to Express Lab.
Of the 246 people who had a COVID-19 test administered through the Express Lab and the hospital in the past week to 10 days, 206 were still waiting Friday to learn the result.
"We are very frustrated about that," said Beth McCraw, Jennie Stuart's vice president of nursing and clinical services.
To address the slow testing snafu, the hospital has now contracted with another federally approved lab, PTC in Missouri, to test local specimens, said McCraw. Beginning Monday, Express Lab will use the Missouri lab.
In a March 19 news release, LabCorp said it had doubled its COVID-19 testing capacity in one week and could process 20,000 tests a day through three labs in North Carolina, New Jersey and Arizona.
Lee questioned whether LabCorp was equipped to address the needs of community hospitals.
Jennie Stuart established its testing site at Express Lab with the understanding LabCorp could provide results in three to four days. The company should not have promised a result it couldn't deliver, said Lee.
Lee said the hospital's administrators have been working with Kentucky's two U.S. senators, Mitch McConnell and Rand Paul, and the county's state legislators – Reps. Myron Dossett and Walker Thomas, and Sen. Whitney Westerfield – to look for solutions to the slow test times.
(Jennifer P. Brown is the editor and founder of Hoptown Chronicle. Reach her at editor@hoptownchronicle.org.)