When Jim Creighton had almost finished building a red oak table for Siemer Milling Co.'s conference room, it couldn't be delivered like most tables.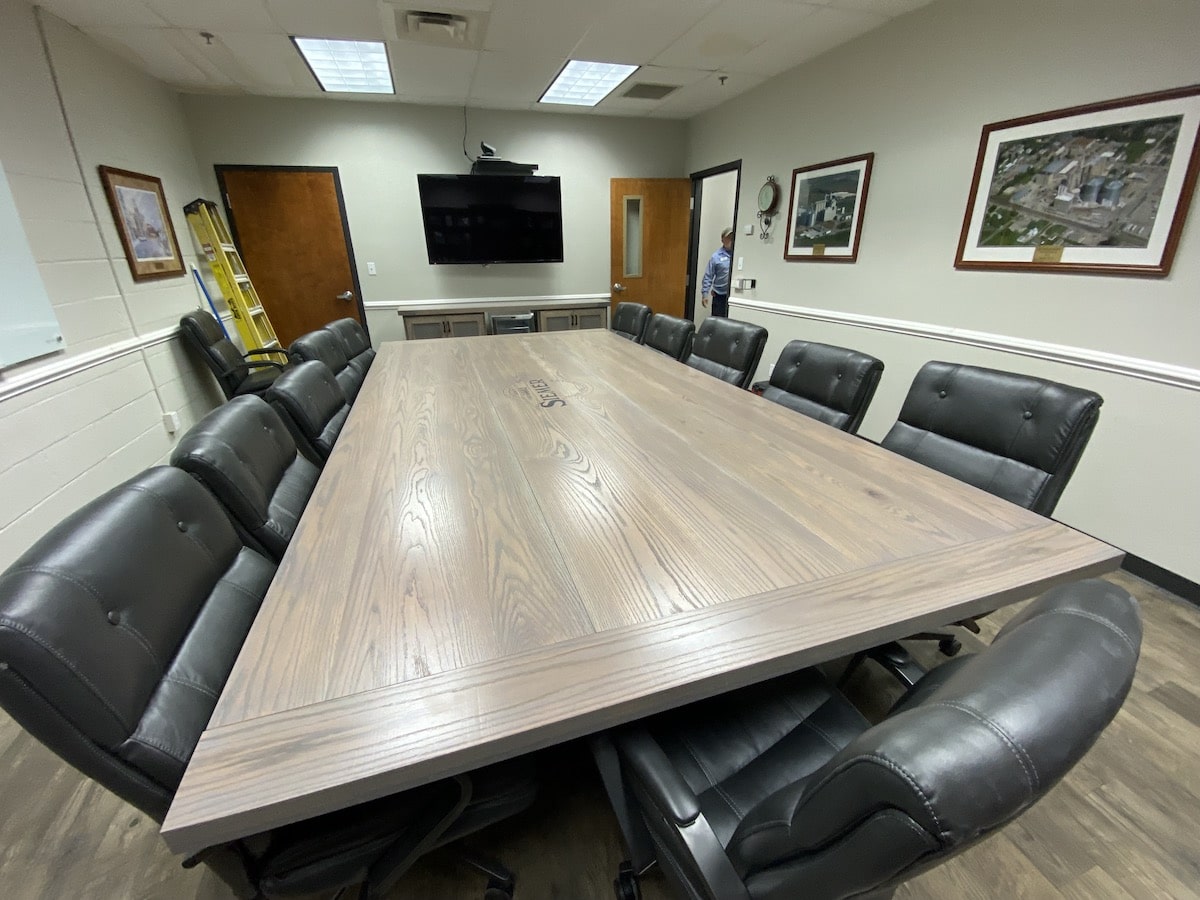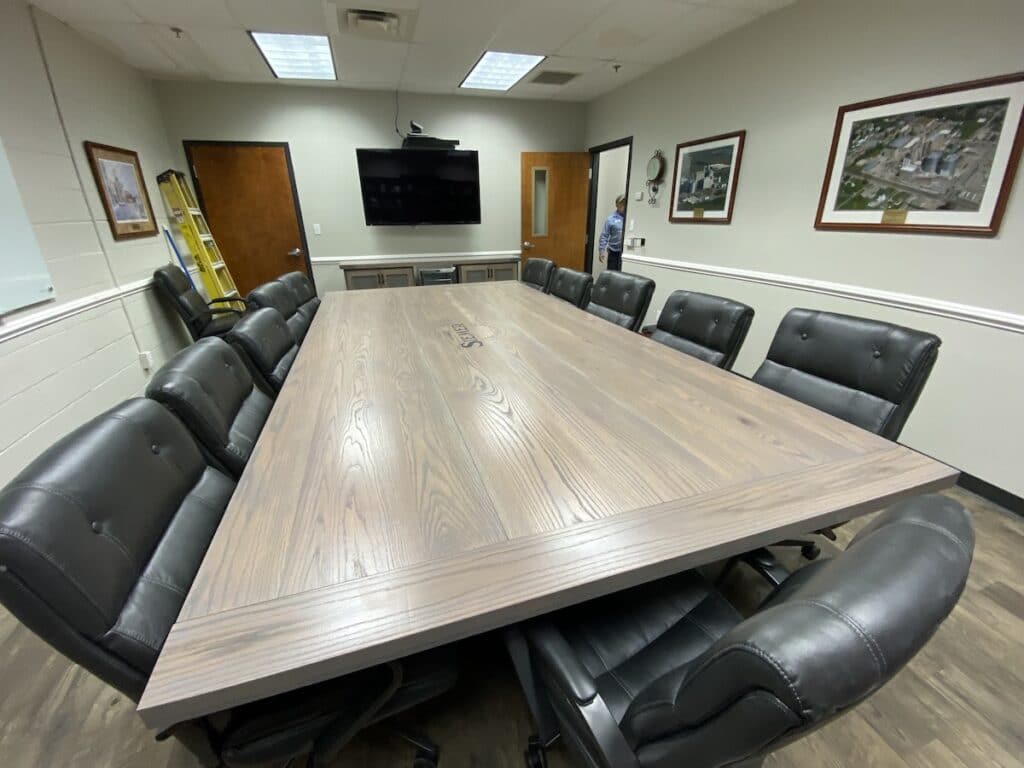 Measuring 6 feet wide by nearly 12 feet long, the table is comprised of three interlocking panels that run lengthwise.
"It would not come through the doorway," said Creighton, who does custom furniture work with his youngest son, Shannon Creighton, at Heirloom Table in downtown Hopkinsville.
So one day last week, a crew pushed each panel through an open office window at the plant off Pembroke Road, and Creighton assembled the top on a steel frame and legs that mill employees made at Siemer. Each end of the table is capped with a breadboard, a design element that uses a piece of wood running perpendicular to the long panels.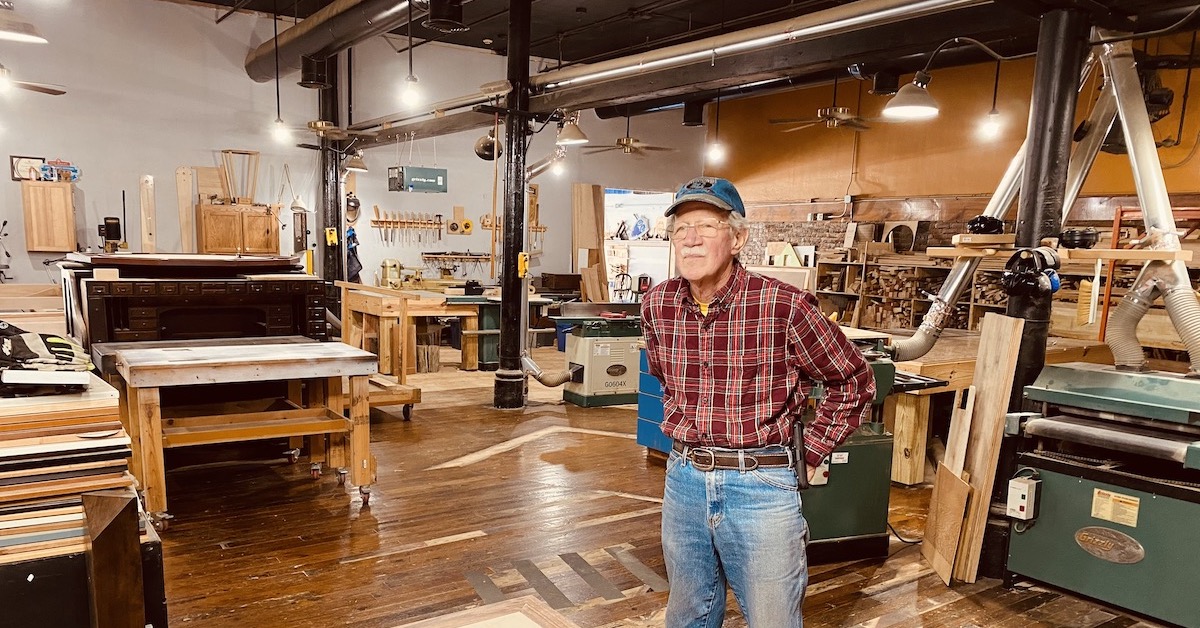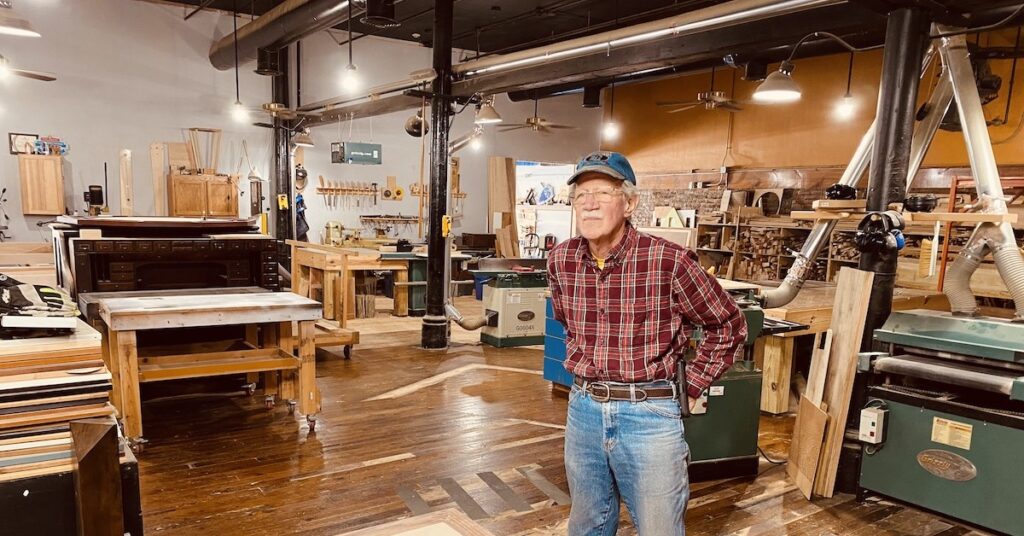 The table was noteworthy for Creighton because it is the largest one he's sent out of his shop since opening in 2014 in the old Cayce-Yost Department Store building at 10th and Main streets. He has made others as long as the Siemer table but none that also had 6 feet of width.
Mary Gleason, the local plant manager for Siemer, said the company wanted a table that would last.
"We wanted to do something with a local company," she said.
Siemer, established in 1882, has its headquarters in Teutopolis, Illinois. It runs mills in Teutopolis, Hopkinsville and West Harrison, Indiana. The company produces 750,000 tons of wheat products, including flour used in cake, cookies, doughnuts, pretzels, pizza and pastries, annually, according to the Siemer website.
In the Hopkinsville conference room, Creighton's table will be used for a number of gatherings — from sales meetings with customers to in-house employee sessions.
This week, it is booked for meetings of corporate executives who are coming down from Siemer's headquarters in Illinois. There's little doubt they will spend some time admiring the details of the table they gather around. 
The center of the table features a carving of the Siemer Milling logo. A computer program created thousands of lines of code to guide a machine that carved the logo, said Creighton.
The machinery is precise, but Creighton didn't take any chances. He also called on a higher authority to protect his work. A small statue of Saint Joseph, the patron saint of workers, stood watch.
Jim Creighton serves on the board of trustees for Hoptown Chronicle.