A public hearing on a property owner's request to rezone a 21-acre field to allow construction of a senior apartment building drew opposition from residents of the adjacent Givens Addition neighborhood on the south side of Hopkinsville.
About 50 residents packed city council chambers for the Community and Development Services board meeting Monday, and nearly 20 of them addressed the board about their concerns of drainage and flooding around their homes and increased traffic in the neighborhood.
New development is important, but zoning decisions should also seek "to do no harm" to existing residential areas, said Hillaire Drive resident Bill Booth.
Planning officials are considering an application from property owner Randy Arnold to rezone the parcel at Hammond Drive and Old Clarksville Pike — behind the commercial strip on Fort Campbell Boulevard — from R-1 (Single Family Residential District) to R-5 (High Density Multi-Family Residential District). 
Zoning descriptions
Single Family Residential District
Under city zoning regulations, an R-1 (Single Family Residential District) has this statement of purpose: "The intent of this District is to provide single-family residential areas with relatively low population densities and to prohibit uses that would destroy the residential character of the neighborhood, that is, commercial and industrial."

High Density Multi-Family Residential District
The statement of purpose for an R-5 (High Density Multi-Family Residential District) is: "This District is intended to provide for residential areas of very high population density. At the same time, this District is intended to provide standards for this type of residential activity to prevent overcrowding, traffic congestions and overloading of public utilities."
The application received a preliminary favorable opinion in a CDS staff report prior to the public hearing, executive director Tom Britton told board members. But the final report will incorporate the comments from the hearing, he said.
Givens Addition was developed mainly in the 1960s and '70s with brick ranch houses on large lots. Most of the houses are one story.
Little River wraps around a large portion of Givens Addition, and flooding has been a serious problem in the neighborhood for 50 years. The undeveloped parcel that comprises Arnold's land — where hay has been cut — is on the opposite side of Givens Addition and adjacent to the backyards of Hillaire Drive residents.
That hayfield sucks up stormwater runoff from Fort Campbell Boulevard when there's heavy rain, said Booth. But if apartments and parking lots are built there, residents are worried the water will rise more than it already does in Givens Addition.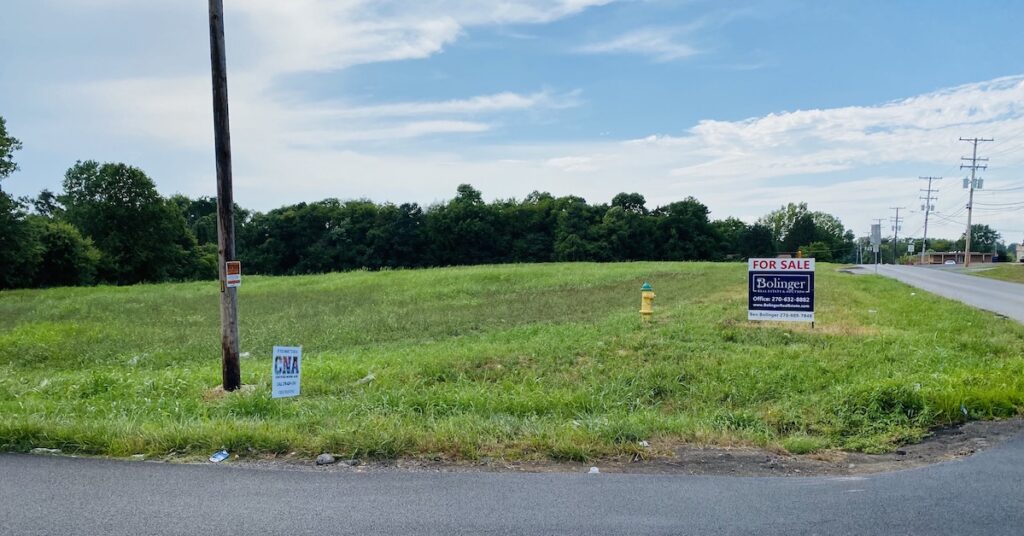 "We're feeling the squeeze," of ongoing development around the neighborhood, said Booth.
Bill Seeley, who represented Arnold at the meeting, said any development would require engineering studies to ensure proper drainage for stormwater. Arnold wanted to attend the hearing but couldn't be present because he tested positive for COVID-19, said Seeley.
Alexis Dunfee, vice president of Ohio-based Wallick Communities, said her company approached Arnold about developing the property for a 70-unit, senior apartment building. The company has developed a similar project in Elsmere, a Northern Kentucky community, using Kentucky Housing Corp. tax credits to provide income-restricted apartments.
"There is a real need here," Dunfee said.
Dunfee said she understood the concerns of nearby homeowners but stressed that the development would have to ensure "100% stormwater mitigation" to city officials.
The company wants to break ground on the property in 2024. It needs roughly 5 acres for the project.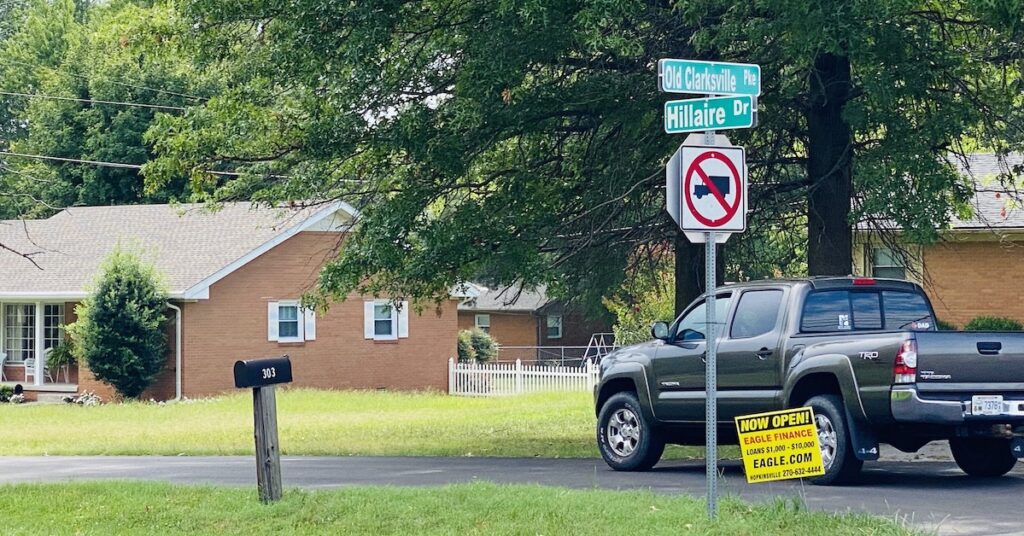 Board member Jim Fleming asked if there was somewhere else in Hopkinsville for Dunfee to develop senior housing.
"I think [a different location] would be better for our community," Fleming said, prompting applause from most of the residents.
Ward 7 Councilman Terry Parker, who lives on West Riverwood Drive in Givens Addition, said rezoning the 21-acre parcel to a multi-family district could open up the entire site to apartment houses.
"There's nowhere for that water to go but in our neighborhood," said Parker, who has seen the flood zone creep closer to his house since he bought it 12 years ago.
Through a flood buyout program, the city has already purchased and demolished several houses on South Riverwood Drive, James Drive and Marietta Drive.
Parker asked CDS board members to also consider the traffic impact. Already too many motorists speed through the neighborhood to cut through quickly on their way to Fort Campbell Boulevard, he said.
CDS will consider the rezoning request at a special meeting, tentatively planned for Aug. 4. After the board votes on the rezoning request, it will send a report with its recommendation to Hopkinsville City Council. The council has the final say.
CDS board chairman Ben Bolinger recused himself from the hearing and any discussion of the rezoning request. He has a conflict of interest because his real estate company is the listing agent for Arnold's property.