Christmas has always been my favorite holiday since I was a kid. That feeling of excitement waking up early on Christmas morning to see what Santa put underneath the Christmas tree will always stay with me. My siblings and I grew inquisitive and anxious as we observed our mother struggle to take care of five children and ensure that Christmas Day would put joyous smiles on our faces as we opened gifts. We didn't have much but we did have each other.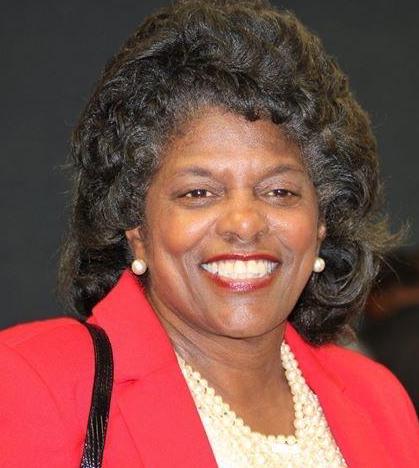 It was always a family tradition that after we would eat and visit, we'd all watch, 'It's a Wonderful Life' together to remind us that we were so very blessed, not with riches but with love of family and friends!
The real Christmas joy came from visiting grandparents. After completing the unwrapping of gifts and eating breakfast on Christmas morning, it was traditional to visit our grandparents to receive gifts. Sometimes, we would receive stockings filled with candy, dolls, toy cars and maybe even a piece of clothing that almost always was too small for one of us. My absolute favorite Christmas grandparent experience was going to my maternal grandparents' home to receive a white envelope containing a shiny 50 cent piece and a crisp dollar bill. We thought we were rich!
A favorite Christmas memory from my paternal grandmother's house was an event leading up to Christmas. My grandmother played bridge and she would often host her bridge club at her home. One particular year, I was fortunate enough that she allowed me to help her prepare dinner for her bridge club. Draped in an apron, I would scurry around the house decorating, cooking and most importantly serving as the host when it was dinner time. Once the guest was served, I could then go into the kitchen and partake of the delicious food that we had prepared. Being in the kitchen with my whistling grandmother after everyone had gone home was refreshing and exhausting as we cleaned up the kitchen together.
I felt so loved by all of these experiences. So much so that I carried them with me over the years as I continue to celebrate with my children, grandchildren, family and friends. They were the true spirit of the season right on our very doorstep!
(Ruth B. Lynch is a native of Lexington and has been a Hopkinsville resident for 39 years. She is a retired educator from the Christian County Board of Education. Ruth is married to Arnold B. Lynch. They have two children, Arnelle Lynch-Wesley and Blaine Lynch, and five grandchildren.)