Gov. Andy Beshear will likely call the General Assembly into a special session this year to approve emergency recovery funds for flooded communities in Eastern Kentucky.
"We're working on it right now," Beshear said Wednesday during a press conference. "I anticipate it is something we will need."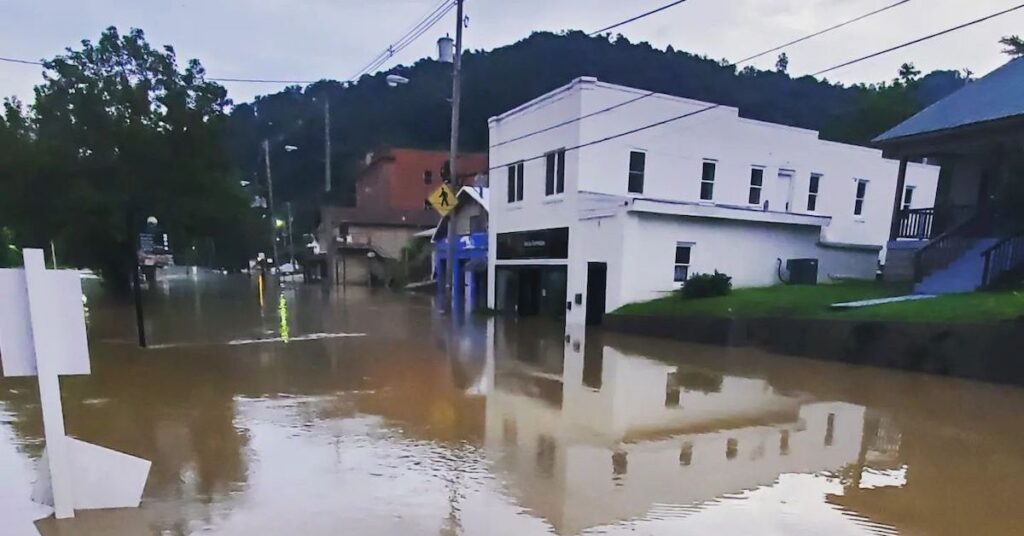 Local governments and school districts are already contracting with cleaning and repair crews to get facilities running again following historic rainfall in the region last week.
"We can't let a school system go broke, or let a city or county go broke because of the amount of time it may take for them to be reimbursed," Beshear said.
State lawmakers could pull from the estimated $2.7 million "rainy day" fund in reserves to help communities affected by flooding. It would be similar to the SAFE Act the General Assembly approved last year with $200 million in relief money for tornado recovery in Western Kentucky.
As of Wednesday afternoon, Beshear's office had confirmed 37 flood fatalities in five counties — Breathitt, Clay, Knott, Letcher and Perry.
Beshear encouraged Kentuckians to help by donating cash through the Team Eastern Kentucky Flood Relief Fund. Donations of water and cleaning supplies are also helpful, but anyone planning to travel to the region to personally volunteer on the ground should first contact local officials, he said.
Residents and recovery workers are dealing with extreme heat this week with heat index values exceeding 100 degrees in Eastern Kentucky. Eight cooling stations have been established, and there are 10 emergency shelters housing 221 people, according to a press release.